Latest Updates from Team Skeet (Page 13)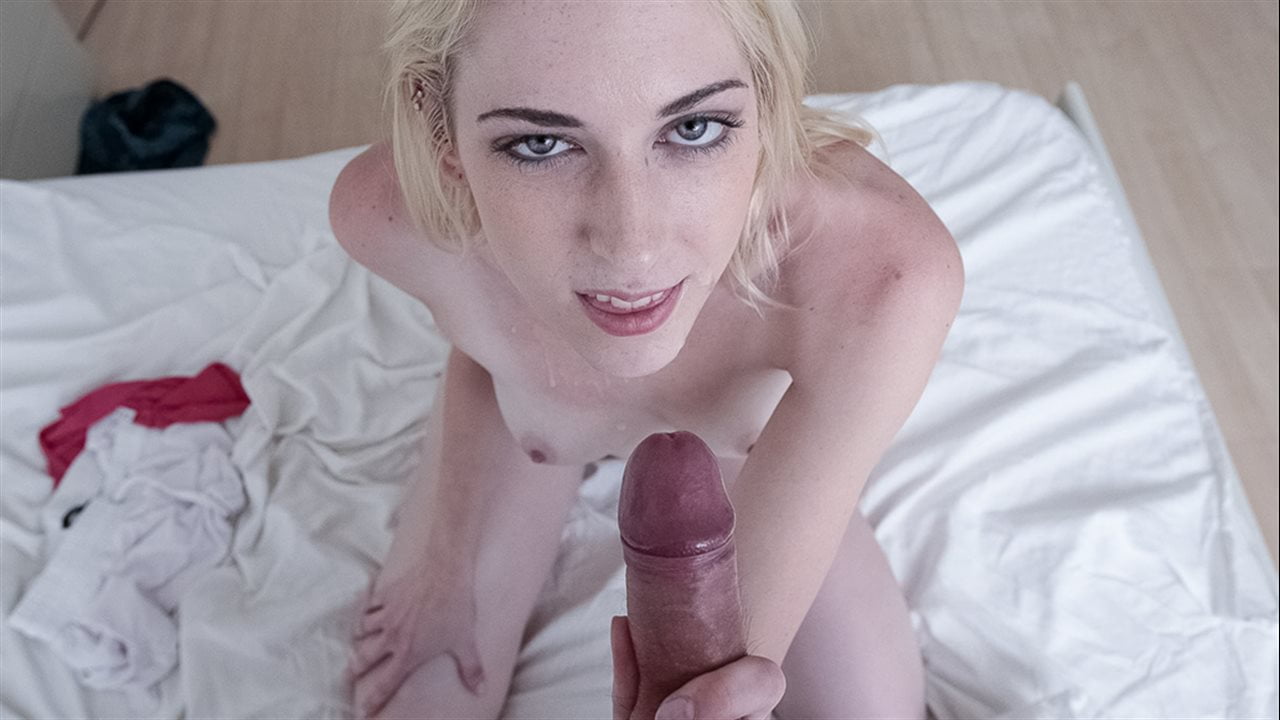 Alice Echo is a bitchy stepsister who likes to fuck with her stepbro. She decided to steal his camera to film a striptease for her cam show. Stepbro ended up catching her and went off. Alice offered to do anything if stepbro did not tell mom and dad, even if that meant grinding on him and blowing him until he cums. The next day Alice attempted to leave the house in a skimpy ass outfit, but stepbro stopped her. He wanted her to change, but Alice did not see an issue. In order to get her way she grinded on him again and let him fuck her until he came inside her tight teen pussy. Later that night Alice was feeling super cold and asked stepbro if she could sleep in his bed. They began to snuggle, but Alice was being a little too friendly with where she put her ass at. A few moments later they ended up naked and fucking until Alice became beat and got her face sprayed with some nut.
Pepper Hart was cleaning up after dinner when her stepdaughter approached her to talk about guys. They both seemed to think that it was tougher to get dick with red hair, but Pepper begged to differ. She went outside and attempted to seduce one of the gardeners. Later that night she was already sucking his cock. Katy even followed to pleasure herself while she watched. The next morning Katy woke up to her stepmom telling her she knows that she was watching last night. Pepper was not mad about it though. She escorted Katy downstairs and had her legs spread wide open while she intimidated the gardener. They began to kiss passionately as Katy worked her way down to his stiff cock. As she began to stroke it with her mouth, Pepper joined the fun and began to suck face with the gardener. They moved things to the bedroom where Pepper gave Katy pointers on cocksucking. They then each took turns riding his cock and toying with each others pussies until they were graced with a super sticky and steaming load to share.
Kyra Rose is a sexy teen barista who did not have a ride home after work. She was sitting outside in the cold until she saw a familiar car pass by. It was her stepuncle! He offered her a ride and started talking to her about work. He found out she was not making much money at all. He then suggested that maybe she come model for him at his studio! Kyra did not think she was very pretty, but stepuncle insisted otherwise. Kyra decided to give it a shot. She got set up with some skimpy lingerie and began to get shot. Stepuncle was super professional and helpful. He then handed her some cash and convinced Kyra to take some topless shots. The offer kept getting higher and higher until it got to the point where stepuncle was paying to fuck her and shoot it! Kyra not only slobbered on his cock, but she also had her tight pussy pounded and her mouth filled with a heaping helping of family jizz.