Latest Updates from Team Skeet (Page 28)


Brenna Sparks was excited to introduce her new boy toy Johnny to her stepmom Richelle Ryan. Brenna gave them a few minutes to get acquainted, and Richelle may have came on a bit too strong. She gave Johnny no choice but to let her see his cock and let her suck it. He's usually a loyal man, but when a hot milf asks to suck your dick you better not pass it up. They finished up just before Brenna came back from the other room, then had to head out for their date. Once they got home later, love was in the air and Brenna was craving a nice rough fucking. Johnny pounded her so pleasantly that she fell right to sleep after, but in the other room Richelle was restless. She tiptoed over to Brenna's room then slowly went inside to caress Johnny's meaty cock. She was quiet enough to keep Brenna asleep, or so she thought. Brenna was stroking her pussy to the sounds of her stepmom getting fucked. Johnny eventually caught Brenna with her eyes open, and she broke the news to him that sometimes she likes to share with her stepmom. From there this stepmother daughter duo took Johnny for a ride, leaving him baffled by their sharing ways and drained of all the cum he could conjure.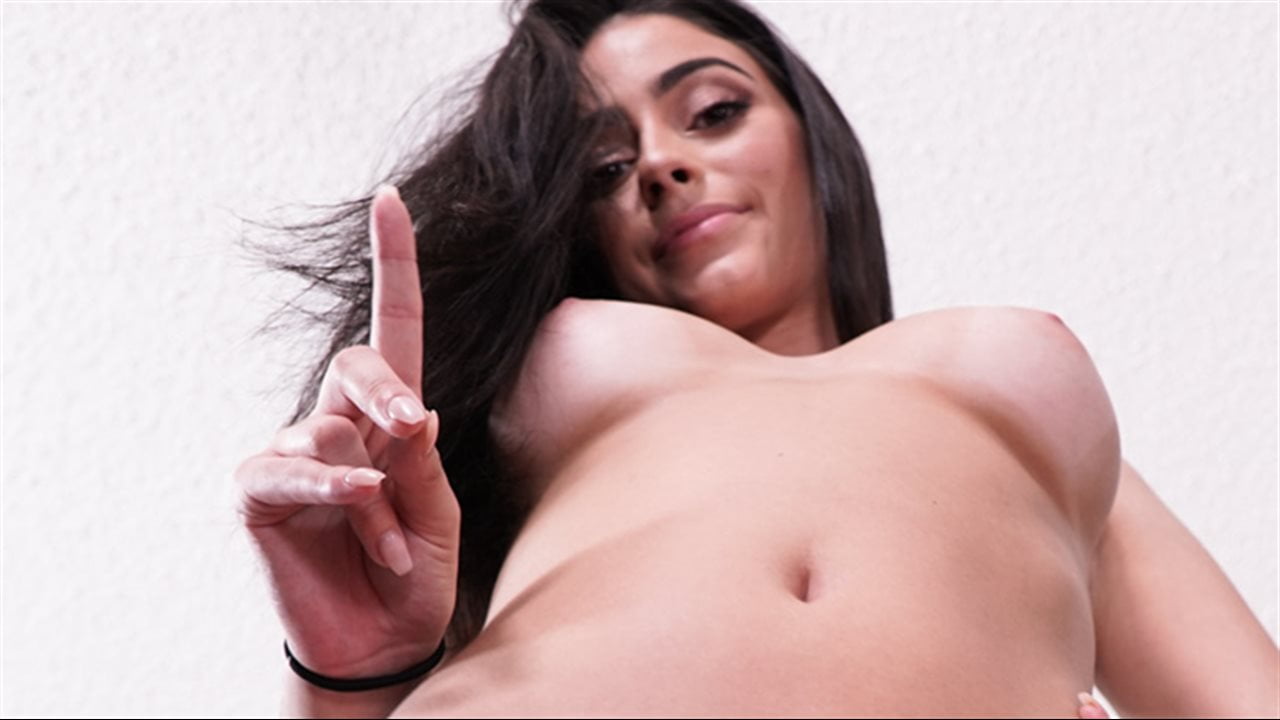 Jasmine Vega is a hardcore smoker who needs to pass a pee test. She has no choice but to ask her pervy stepbro for help. He doesn't mind supporting the cause, but he wants to see stepsis naked first. Boy was she hot. The next day stepbro went to check on Jasmine only to find her still smoking! Will this girl ever learn? Stepbro feels like it's time to tell mom what's going on at this point but stepsis disagrees and sucks his cock to keep his mouth shut. The next day Jasmine comes barging into stepbros room about how she failed the pee test because his sample was dirty! Stepbro said he would help but he didn't specify that he was smoke free ;) Now since Jasmine was definitely not going to get that job she needed money, and stepbro was the only person she knew that had some. All she had to do to get it was give up her tight little twat. Jasmine fucked her stepbro like it was no big deal and got covered in his cum too. What a lovely stepsis!
Maya Morena has not been performing well in school lately, and instead of buckling down and studying she decided to improve her grades by stealing the teacher's answer key! She snuck into his room while it was empty, snooped around, and eventually found it! She was guaranteed a passing grade now. When the papers were being passed back, Maya was surprised to see a big red F on her paper. It turns out that teacher was wise to cheaters and kept a fake answer key in his desk and the real one locked away at home. Maya was in serious trouble, and teacher thought she deserved a good old fashioned spanking. He bent her over right on his desk and began to whack away. Maya was asked if she learned her lesson, but she felt that she deserved a bit more of a harsher punishment. Teacher was a big fan of the penile code of conduct consequences. He hardened his penile stick and began to plow Maya's cheating pussy. Once she squirted, teacher knew she had just about enough. He finished her off with a classic creampie and let her know she better never ever cheat again! In his class at least.......