Latest Updates from Team Skeet (Page 52)


Riley has got that edgy look. The look that says she was destined to do porn. She confirmed our assumptions when the first words out of her mouth were I LOVE SEX. She doesnt even just like vanilla sex either, she likes being choked, slapped, and treated like the submissive that she is. After finding that out, our producer had her remove her clothes and get ready to fuck. She gave his cock a superb sucking, then rode him like a stallion. While her pussy was getting pounded, Riley did not hesitate to stimulate her clit either. This scene kept getting hotter and hotter. Overall, Riley rated her first porn experience a 10/10. It quickly jumped to an 11/10 the second the jizz hit her face though. Sometimes an extra effort really goes a long way!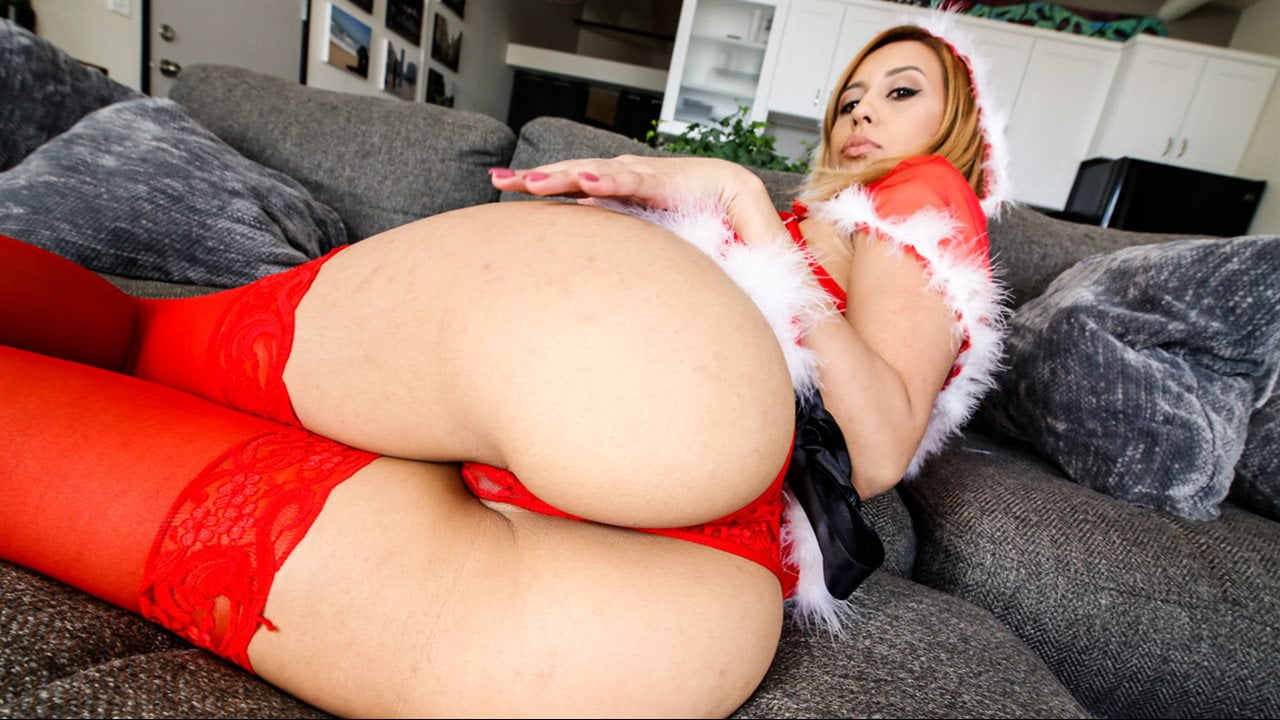 Mrs. Claus aint got nothing on the bodacious Demi Lopez. Not only does she rock the outfit more sexily, but she can fit more candy canes in her phat ass than Mrs. Claus could fit on her xmas tree. Demi isnt just here to house festive treats in her booty though, shes here to prove herself as the best little sexual helper of all time. Our stud whipped out his fleshy candy cane to see if she would suck it like a treat, and sure enough she did until the last . The taste of peppermint excites her, so Demi also had a candy cane in her mouth as she got fucked reindeer style. All we wanted for Christmas was a scene this hot and sexy, looks like Santa answered our letters! As a thank you to him, we made it snow cumflakes on Demis face as a low key shout out to Santa and all his elf buddies jerking off back in the north pole. Until next year, Merry Christmas Skeeters!
Zelda and Brad are quite the fun loving couple. Their most recent endeavor has been a never ending prank war. Each time they outdo the last, leaving the other plotting and scheming to find something better and more outlandish. Luckily, it looks like brad has figured out the prank to end all pranks. One night during dinner, Brad being the gentleman he is, pulls out Zeldas chair for her to sit down. Just before she sits, he places down a phat butt plug. ZELDA IS GONNA FREAK! As he goes to sit on his side of the table, he notices something wrong. Zelda barely reacted to the plug at all. Brad is freaking out, and asks her if she felt it. Turns out she did, and it felt sooo good. Brad didnt know Zelda was an anal fiend, but today would be the day he finds out. After removing the plug and gaping her asshole, this couple dove dickhead first into the depths of anal pleasure, pleasing Zeldas brown eye to the full extent. Although she loves anal sex, that doesnt mean her passion for facials has gone away. Brad didnt forget to remove his pecker from her pooper, and pop his payload onto Zeldas face. Looks like the prank war is over for now, what will these kids think of next?