Latest updates featuring Alice Coxxx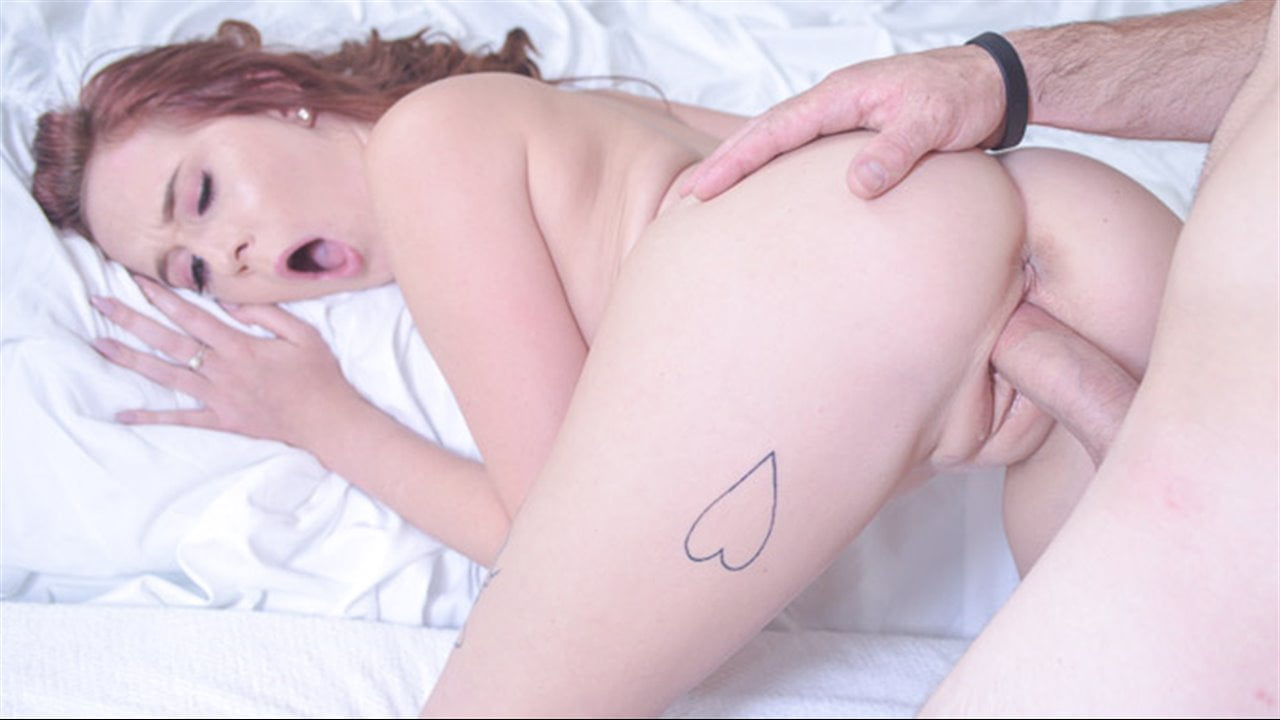 Alice Coxxx is a hot ginger teen who is blossoming into a beautiful young lady. Her mother was helping her pick out her first real bra and it wasn't going too well. She couldn't find a style or a fit that truly complemented her figure! They called stepdad in for his opinion, but he felt awkward and just agreed with his wife. As he left, he stayed near the edge of the door and got to creeping. Boy did his stepdaughters tits look nice and supple. As she tried on another lingerie set, her stepdad just had to come in and tell her how beautiful she looked. He began to help her undress and could not deny how hot she was. Soft touches turned into groping, and before our eyes Alice was jamming her stepdaddys cock down her throat. They even managed to fuck before mom returned, but just as stepdad got his nut off into Alice's warm mouth, mom walked back in. Talk about a BUST!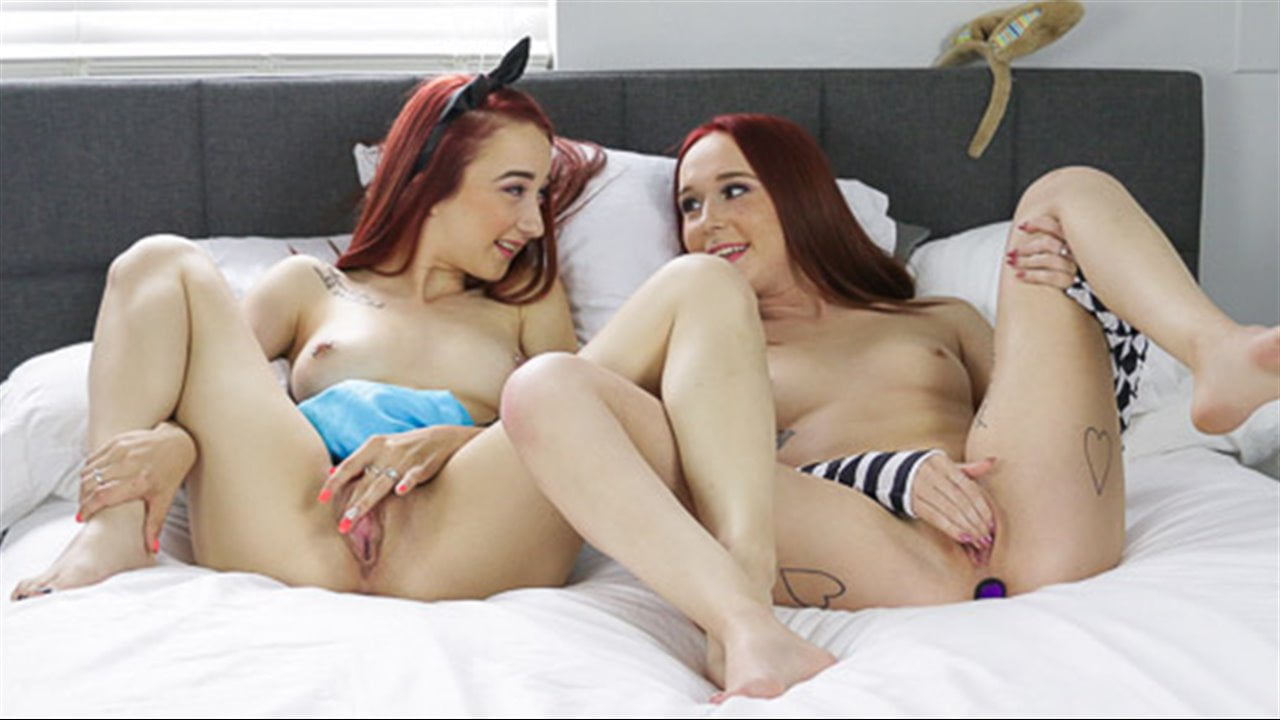 Stepbro wanted to spy on his hot redheaded sisters tea party. Alice Coxxx and Kat hunter dressed up like hot teeny princesses while they played with dolls. This shit was too good for brother not to record. He even caught them licking each others pussies! He got so into it that he fell and got exposed. Later, he found himself asking Alice and Kat what the hell was up. These sisters had all sorts of excuses, but brother still swore he would tell mom. Alice and Kat were willing to do anything for secrecy, so they both sucked his dirty cock until he came. The next day bro was still creeping on them while they took a dip in the pool. They saw him watching and decided to go skinny dipping. They not only wanted him to join but wanted more of his tasty dick too. The girls made sure brother's cock was well taken care of, and split his load equally, just as two loving sisters should!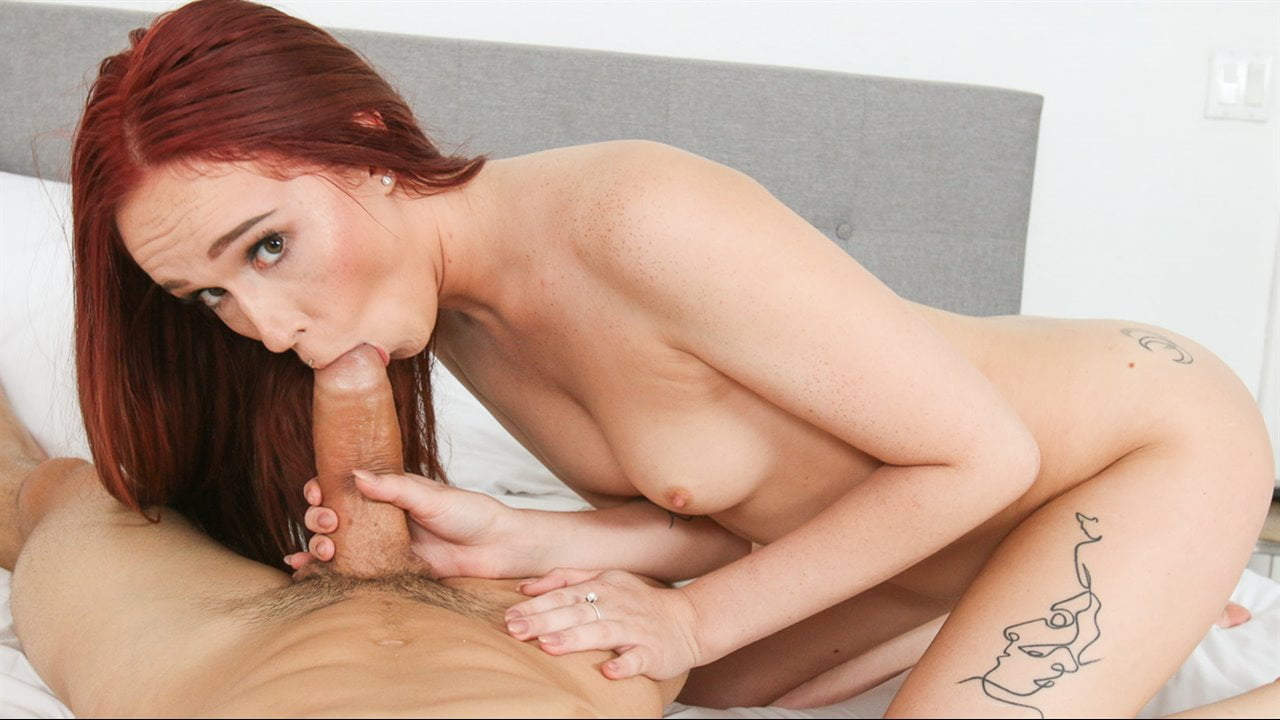 Alice Coxxx was a confident redheaded teen, until social media got the best of her. All the kids at her new school were posting online saying hurtful things about her ginger hair. This made Alice question her color, and try to conceal it. She tried different styles, hats, but nothing seemed to work. She started researching and saw that dyeing it might be the answer, but it was too damn expensive. What is this hot little ginger going to do?!?! Her brothers friend stumbles into her room and asks what's wrong. She explain to him the situation, and he may have a solution for her! According to him, cum works just as good as hair dye. Where in the world is she gonna get cum though? Luckily her brothers friend was down to help her out, all she had to do was suck and fuck him until he was ready to blow! Sure enough that tight ginger pussy did wonders, and he spunked all over her face. Alice then tried rubbing it in her hair but it didn't work! Maybe Alice needs to focus more on just being herself from now on rather than changing er appearance to please others...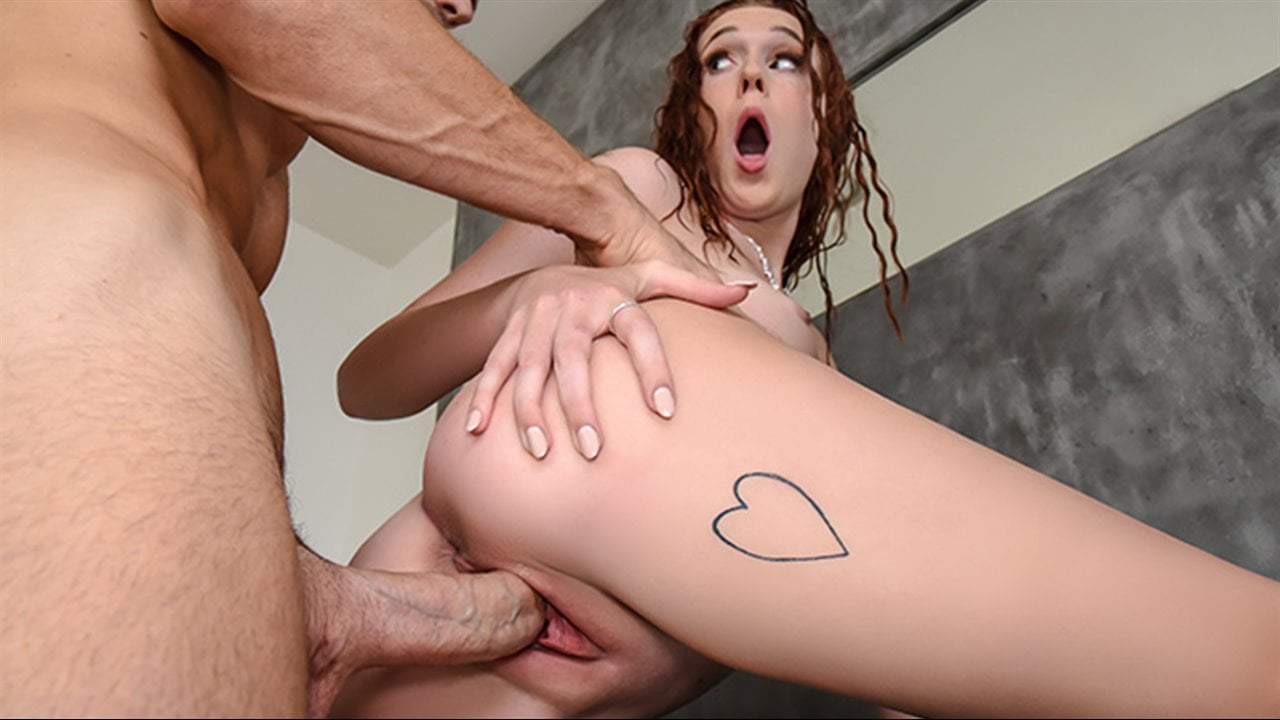 Sweet little Alice Coxxx is being bossed around by her bridezilla big sister. It's the day of the wedding and this redhead teen has to be a bridesmaid. She'd much prefer to be sucking cock - and that's exactly what she gets to do after bumping into the groom. Johnny can't resist his fiance's cute little sister, and she's not the only bridesmaid who wants a piece of him...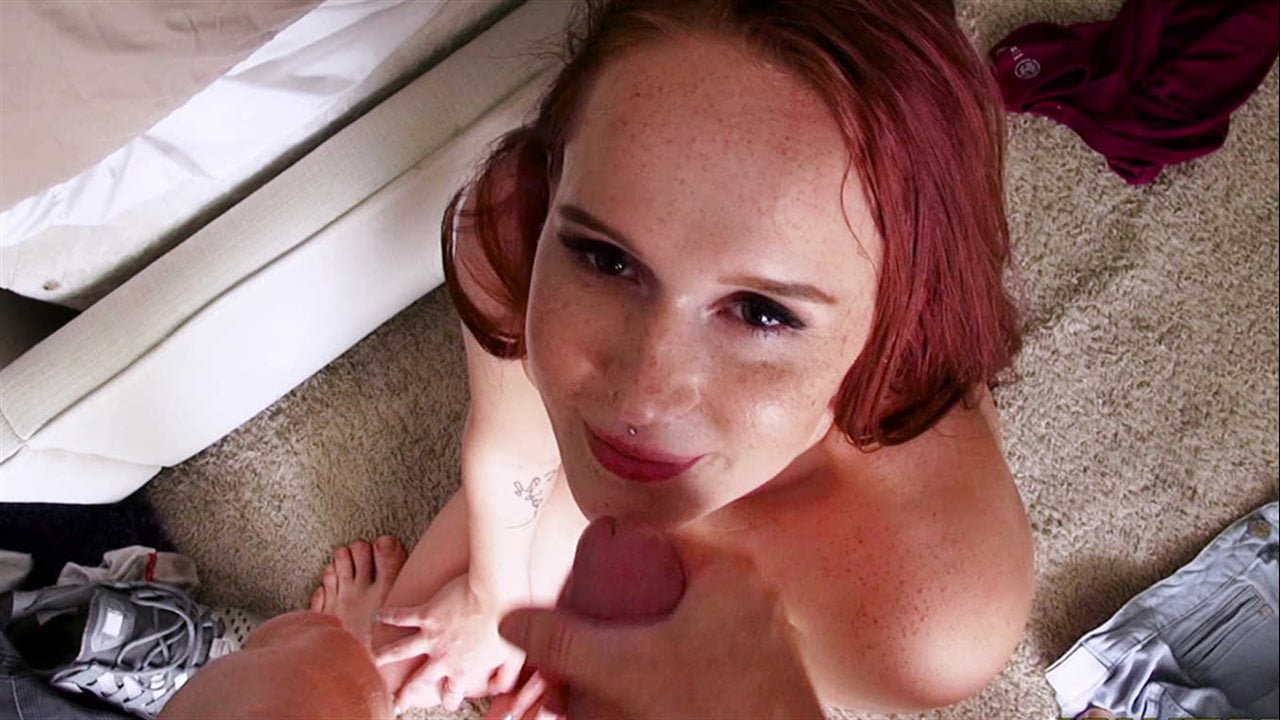 I was out for a jog when I noticed it was about to rain. I was about to head home when I couldn't help but notice a damsel in distress on the other side of the road. She got out of this truck that just sped off, leaving her stranded. Concerned, I approached this redhead cutie who let me know her name was Alice Coxxx and how her boyfriend just ditched her! Without a phone, a purse and any money to get home, Alice was in desperate need of some help! I offered to bring her back to my place where I offered to lend her some money to call for a cab. But Alice really wanted to get revenge on her boyfriend, so she was more than willing to thank me for my generosity! This redhead slut couldn't wait to wrap her slutty lips around my cock! She stripped out of her clothes, showing off her tight pussy and juicy ass! I pounded her pussy while fondling her perky tits and knew just from fucking her that Alice's soon to be ex-boyfriend is the real loser--after all, Ms. Coxxx can really suck and fuck dick like a professional whore!