Latest updates featuring Arie Faye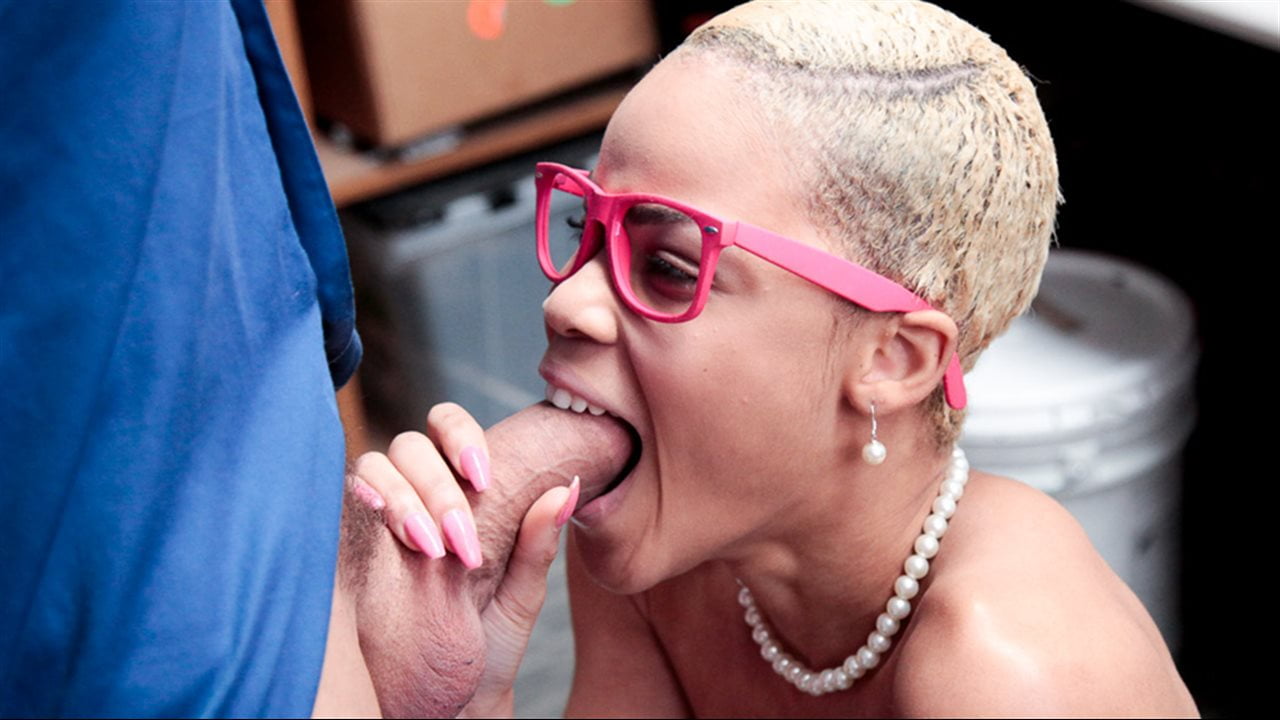 May 30th 3:41pm, Case # 8165224 - Female suspect was spotted trying to hide a dog leash on her person. Suspect was then remanded and taken into custody, whereupon the dog leash was discovered and recovered. The remainder of this case file is priority classified information, the record of which is sealed. Evidence logged on May 30, 2018.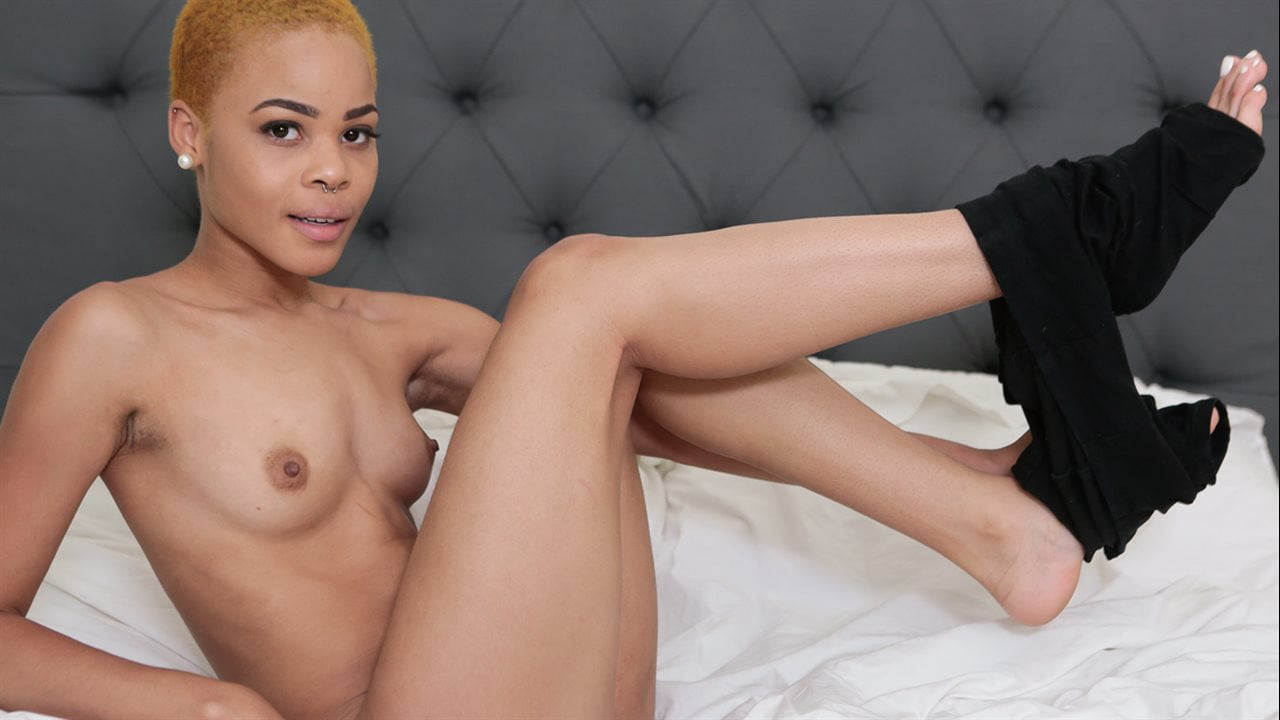 Arie Faye is a petite nubian princess with a tight pussy and edgy features. Her shaven head and fierce nose ring make her scary to approach, but lovely to get to know and fuck. She loves getting poked doggystyle and slobbering on hard dick. Do not miss this exquisitely tiny dark skinned teen showing us how she fucks on camera! She might even get drenched in cum too. Do not miss it!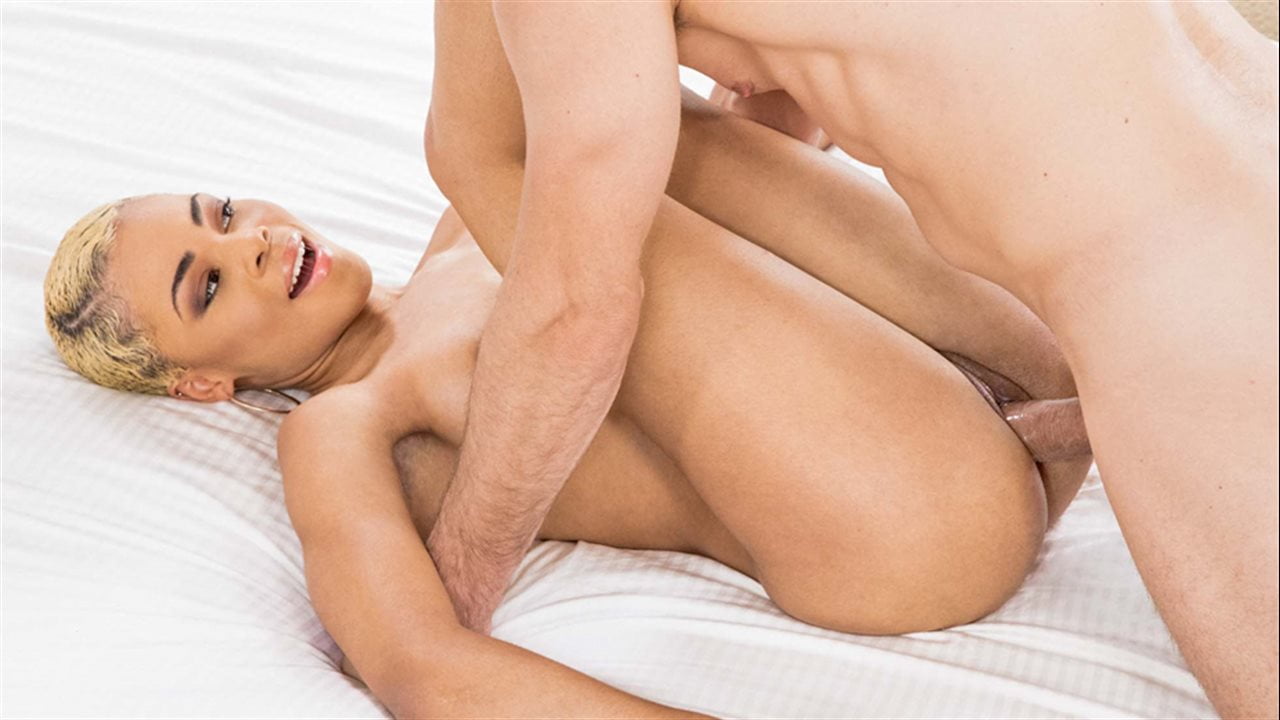 After Arie is recommended Ivy's personal psychiatrist, she hasn't wasted any time getting the next possible appointment with him. When she arrives, she finally admits to the doctor that she is not there to talk, but to rid herself of some pent up frustration which is easily remedied by his personal type of treatment.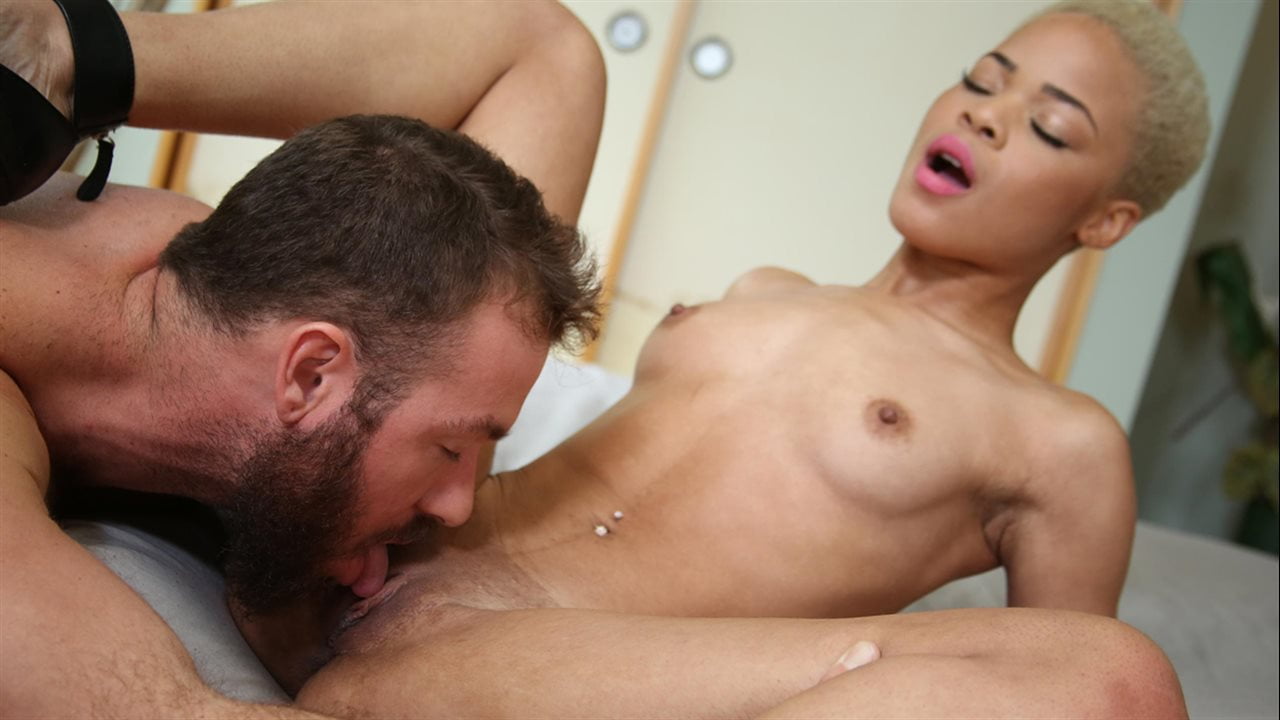 Arie Faye is on her way to a date. Her man, Malik, is taking her to dinner and a movie. Before she gets to Malik, there's one stop to make: booty call! Arie and Malik haven't been having sex...for a while. And then they did, Arie was disappointed. 'They say all black men are well-endowed, but I'm here to tell you that ain't true!', Arie tells all her girlfriends. 'It's white dick for me!' And Arie's booty call is a handsome white boy who's packing serious meat! It's so serious, Arie's going to rick being late for Malik just to get some of that great white boy D! Only one problem: her white boy might be catching feels, and that's no good; in fact, he's ask Arie to leave simply because he wants Arie to himself. Arie knows how to get what she wants, and it doesn't take long to make white boy weak and get her dick down. He pounds the shit out of Arie a half hour before she's got to be at Malik's, and with the over-sized load she just swallowed ('I can't let you mess up my face! It'll ruin my make-up!!'), Arie hopes her breath doesn't smell like jizz when she plants a kiss on Malik's lips!!!