Latest updates featuring Ashley Adams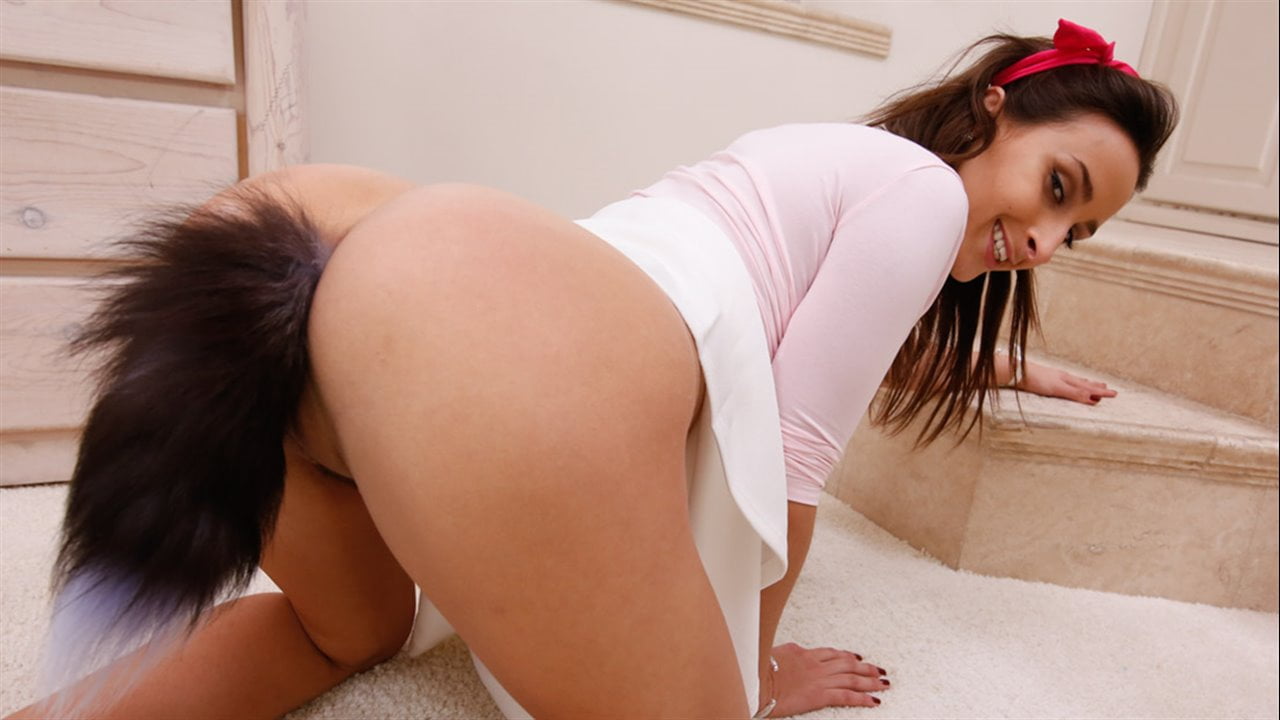 Ashley woke up pissed as fuck. Her sneaky stepbro stole the batteries from her vibrator and used them for his tv remote. What an ass! She decided if she couldnt use her vibrator then big bro had to get her off instead. He fingered her little cunt until she got more wet than the ocean. Ashley was a happy stepsis! The next day, Ashleys stepbro got sent a snap from one of his friends. It was of Ashley being slutty and doing the banana challenge. Thats where girls see how deep they can shove the phallic fruit down their throats. Tony threatened to show the video to mom and dad. Ashley almost began to cry. She would do anything to save her good girl reputation. She decided it was in her best interests to deepthoat her brothers fleshy banana, for the sake of not being grounded. She even swallowed his cum too. Finally, a day later, her stepbro intercepted a package with his name on it that he didnt order. Turns out Ashley was using his credit card to order sex toys. How fucked up is that? This gave her stepbro the freedom to literally fuck her. He utilized the shiny raccoon tail butt plug she bought to stretch her little asshole wide. It was gaped so good that her stepbro couldnt help but stick his cock in it. The sensation of the inside of her innocent asshole caused her stepbro to orgasm and blow semen out of his cock and onto her stomach. Ashley loved it, and loved even more that this would forever be their dirty little secret.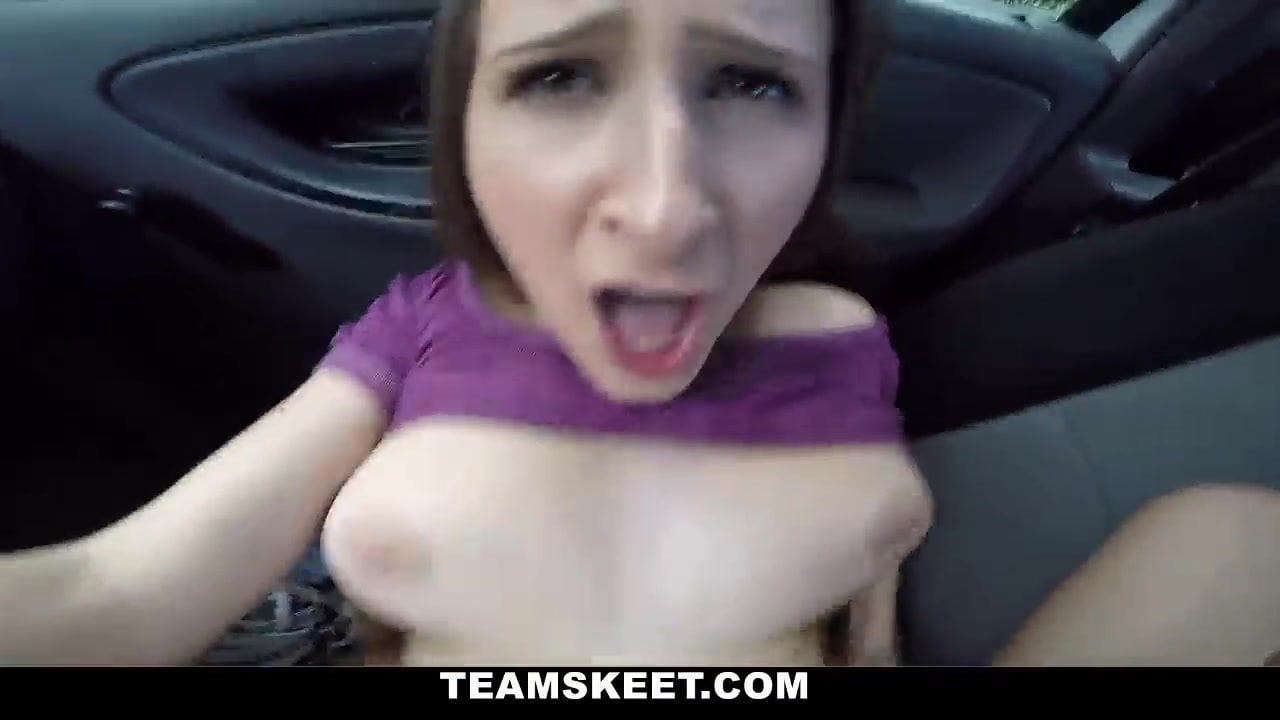 I was driving down the street when I spotted Ashley. I could see her massive tits from like a half a mile away! She explained how she was having money troubles so I offered her a tow and a bit of extra cash if shed flash her tits to me in public! I asked if she was interested in making more money and she said she was so I offered her a few extra bucks to suck my dick in the car and she was more than okay with it! She went all out on my cock and got me nice and hard before I pulled over and fucked her tight teeny twat! Ashley rode my meat while I watched her big 36D titties bounce up and down on my face! Then I laid her down in the back of my car and fucked her missionary before spraying my seed all over her! She licked every last drop clean! She worked hard for her money!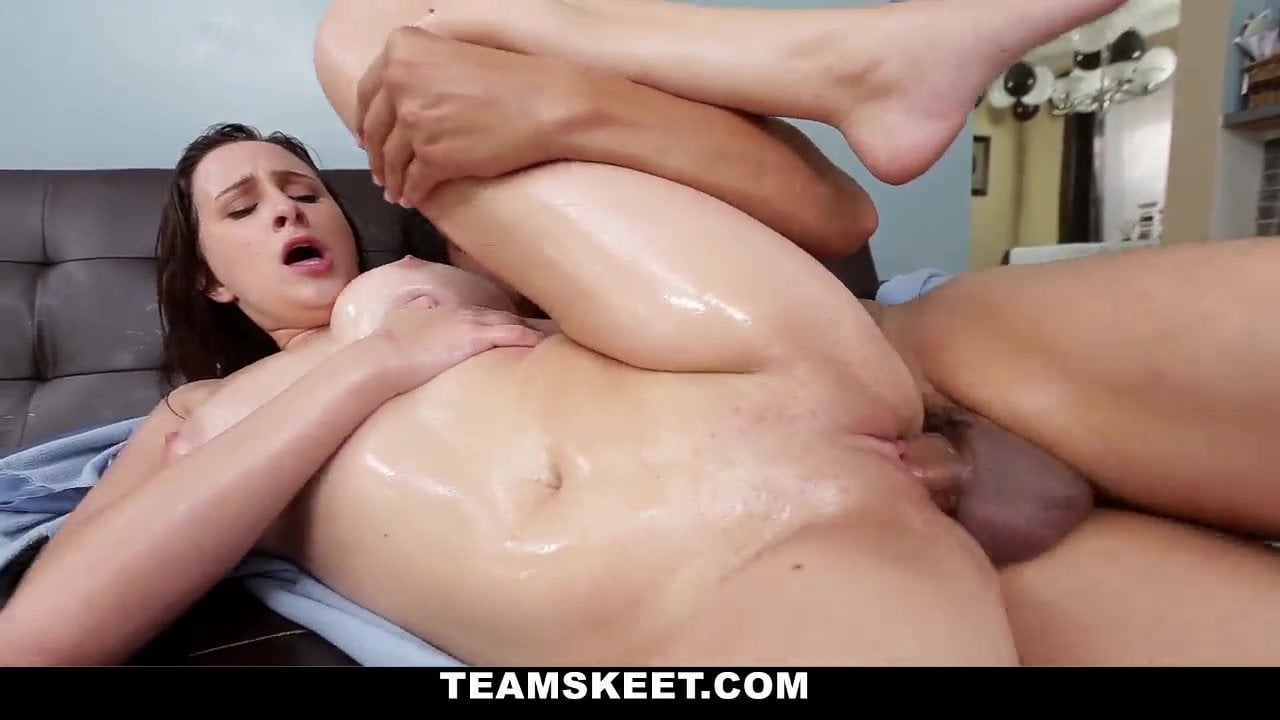 St. Patricks Day is one of our favorite holidays! You get to drink green beer, wear green clothes and fuck chicks dressed in green! Ashley showed up with what we thought was an inappropriate amount of the festive color - but we soon found out that her perky ass was clad in green and her humongous tits were plastered with festive pasties! When we got back to the crib we oiled down her huge boobs and worshiped them before getting down to business! Ashley got fucked in her mouth, between her tits and her snatch like the slutty little leprechaun she is and this kinky freak got her tits sprayed with spunk! Just another St. Patricks Day for us!