Latest updates featuring Christy Love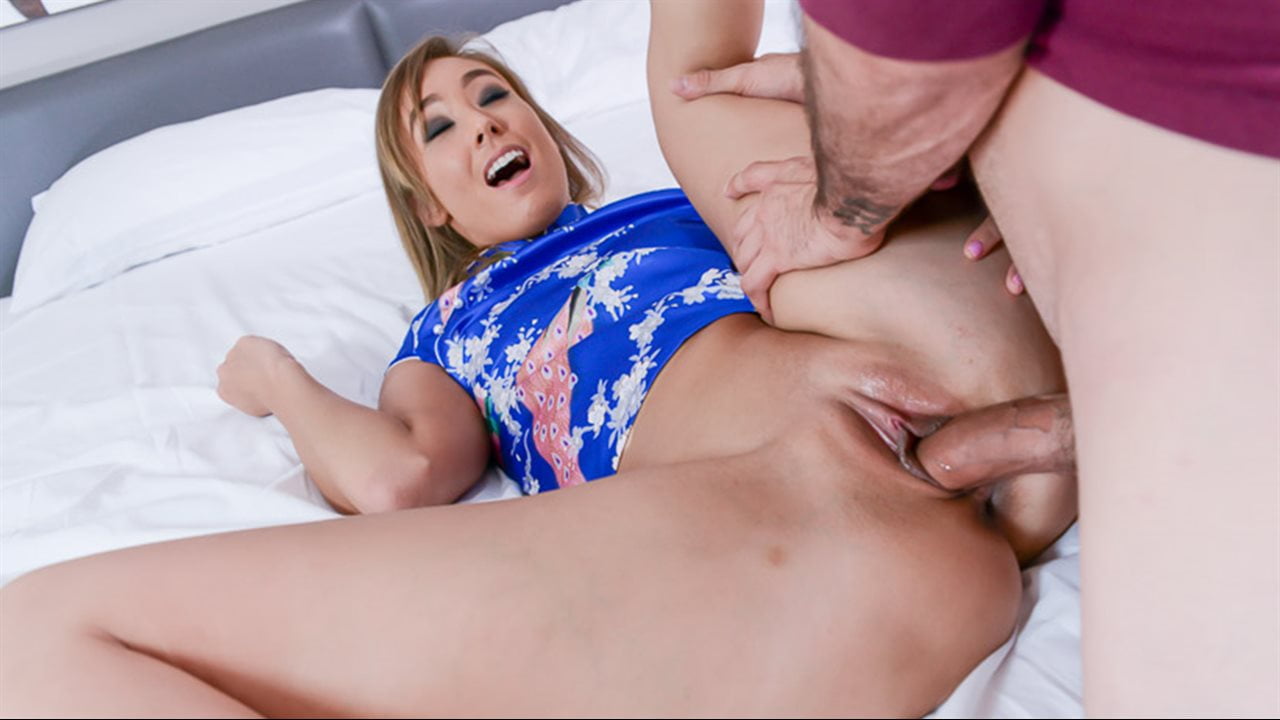 Christy Love is not afraid of stereotypes. She is literally wearing a kimono and massaging her husbands feet like a good obedient Asian woman would be expected to. But what can you expect from a mail order bride. She has to earn her cash! Our studs stepdad loves pouring on the advice hard. He tells our stud he needs to get some experience, but our stud is a bit of a pussy. So, this loving dad comes up with a solution. He asks Christy to offer his son a guiding hand. Like a good mail order bride, she obeys. She rubs her stepsons cock with her hand, but eventually gets so excited that she needs a good ol meat injection. She lays down on her back, pulls her kimono up, and lets her stepsons cock slide deep inside her. Then, she gets fucked from below while she rubs her clit like a DJ at Ultra. They finish up with her stepson squeezing out a hot one onto her tongue. Looks like this submissive Asian had some tricks up her sleeve after all!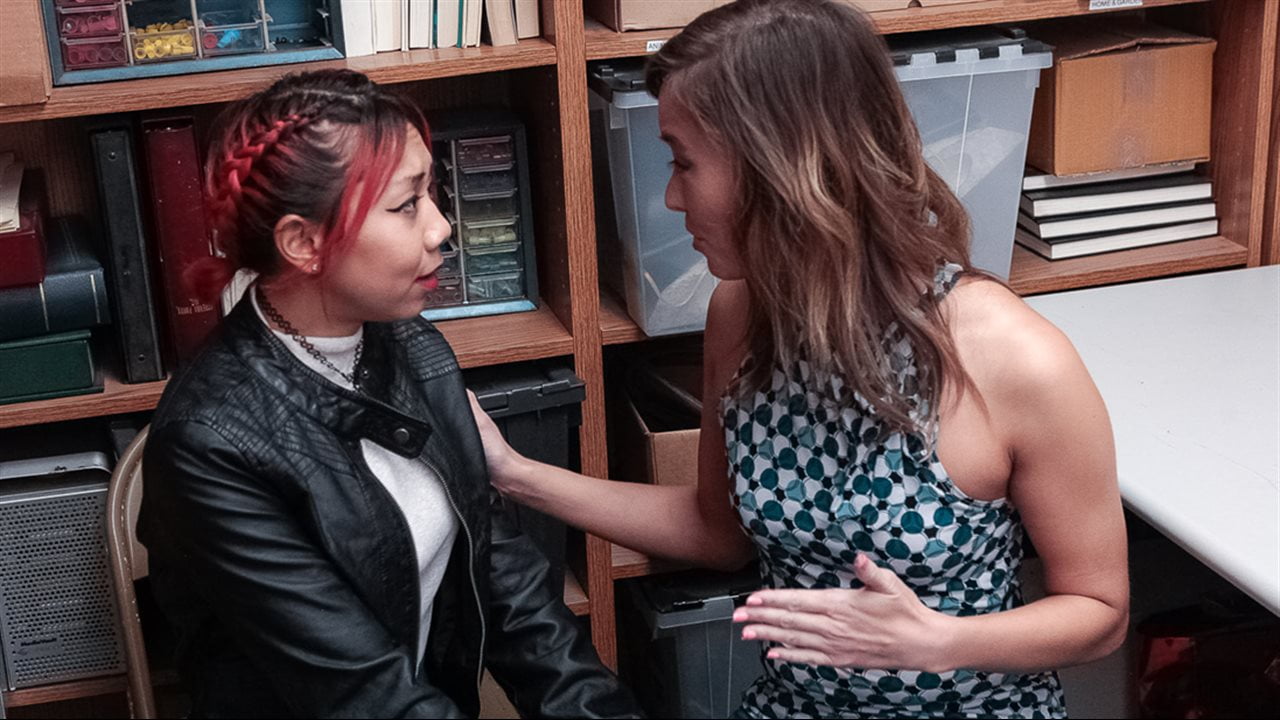 May 16th 2:02pm - Case # 3192018 - Young suspect was caught stealing and called their mother for help. Mother then came to LP office and coerced the officer into giving the suspect a much lighter sentence. Even though police were not involved, suspect was subjected to witnessing the coercion and scarred for life. Evidence logged on May 16, 2018.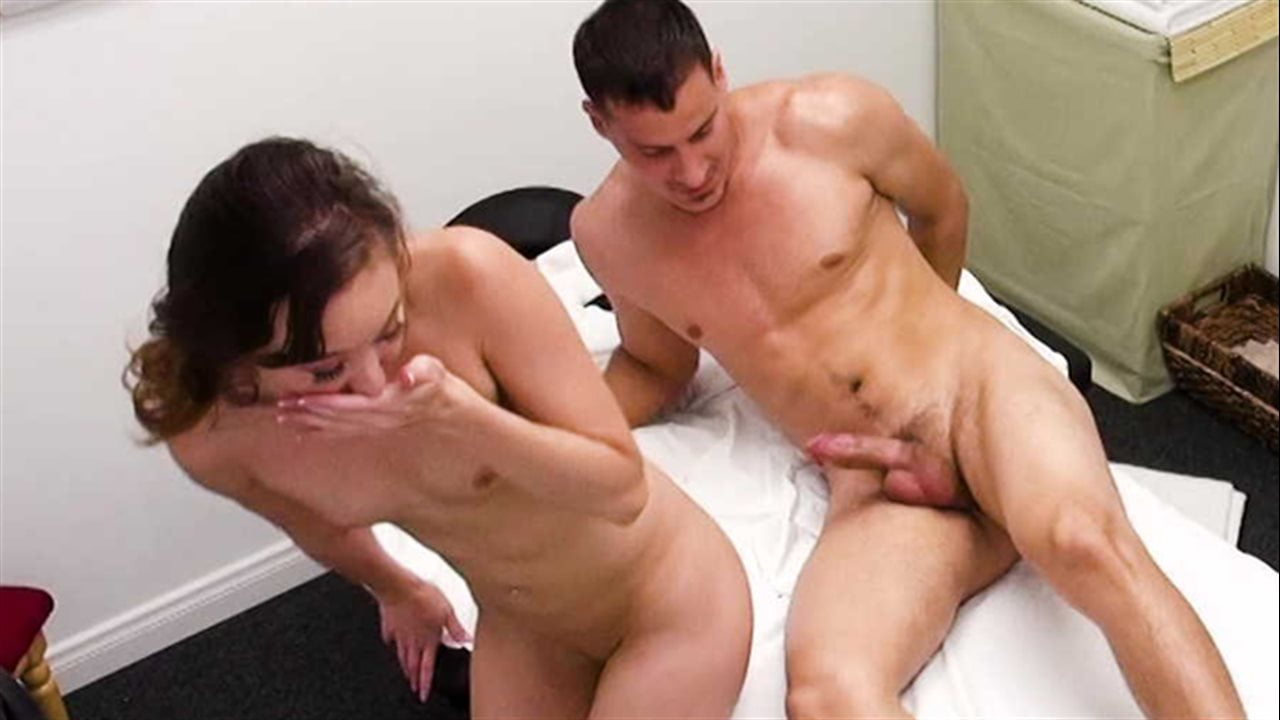 There's nothing more relaxing than the sweet sound of Christy Love's soft voice. She calms her clients with her whispers and soothes their aches and pains with the magic of her fingertips as she rubs them down with her delicate hands. But while Christy might be a terrific masseuse, she's an even greater fuck! Christy is always willing to go the extra mile for her clients in order for them to not only feel satisfied, but relieved of their stress--and blue balls! After getting the rubbing out of the way, Christy Love can't wait for the tugging to begin! Christy strokes her client's cock, getting him nice and hard before this sexy slut strips out of her clothes and grinds her wet pussy along his shaft like a pro! After all, Christy Love is a wonderful masseuse but her real happiness cums from tugging!