Latest updates featuring Harmony Wonder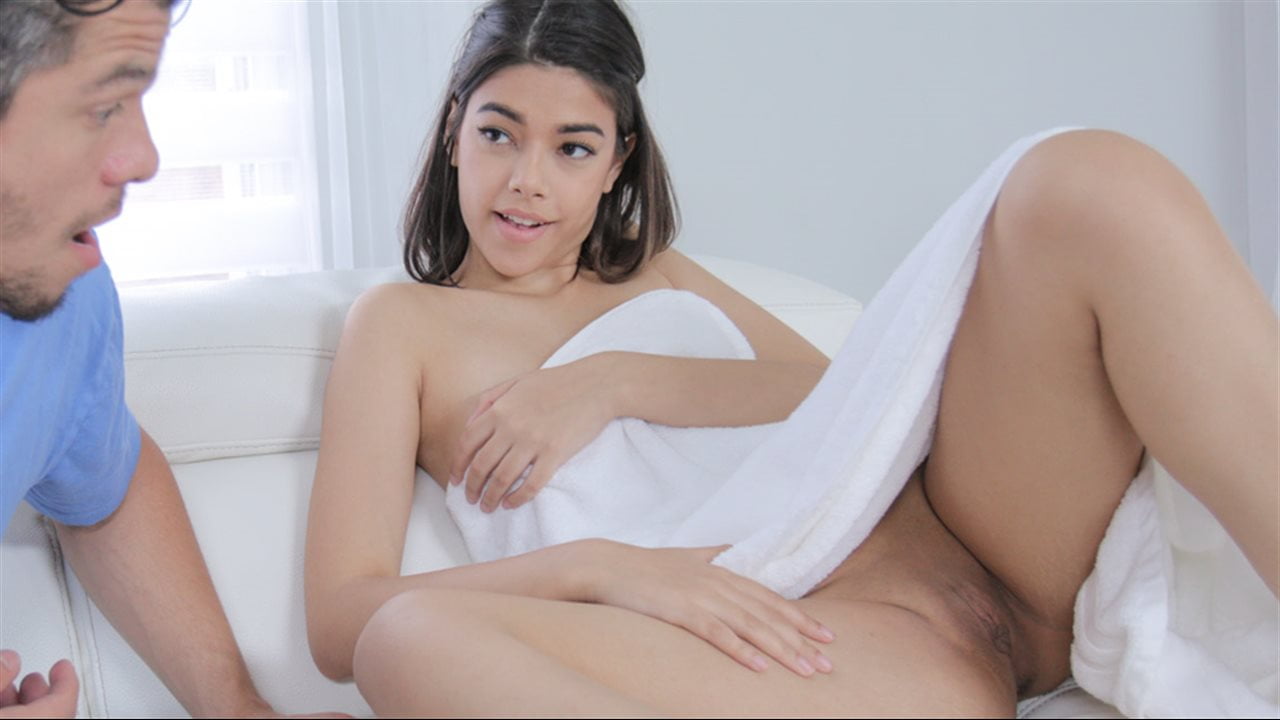 Harmony Wonder was lucky enough to have her laundry done by her father. He was about to throw in a load and told her to get anything she had ready together. The only thing she really needed washed was what she was wearing, so she stripped quick in the living room and covered herself in a towel. Hurray for clean clothes! Stepbro saw her walking by to go to the bathroom and decided to follow. Harmony was looking so hot naked in the restroom. Her nipples were so perky and her ass perfectly curved. Stepbro eventually got caught looking at her, and Harmony thought he was a major pervert. She started to talk about the encounter with him in the living room and he started opening up to her about how pretty he thought she was. This made Harmony grateful. She really wanted to show stepbro how much she cared too. She began to expose her soft pussy to him as their dad did work at his desk. They worked their way into the bedroom where Harmony showed her stepbrother how sexually experienced she actually was. Besides getting bothered by dad while they were fucking, everything went pretty smoothly. Good thing Harmony sent all of her clothes to laundry too, those garments would have gotten cum all over them!


Two young teens, Harmony and Kelsey, are out in the harsh Florida sun to burn off some calories and see the beautiful sights. In their tight tops, booty shorts, they're certainly something of a sight themselves. And, of course, girls will be girls. They end up teasing and playing with one another to turn the more boring parts of their trek into a scintillating show - but they need to be careful to hide their teen tits from the occasional passing jogger! Who wouldn't want to see two tight girls fooling around at the end of a long, tiring hike in the hillside? Though all this teasing is making these teens pretty thirsty. Maybe they can find a nice huge cock to drain somewhere on this trail… These perky hikers are definitely going to get a workout as they mount the summit of this particular trail!