Latest updates featuring Jasmine Gomez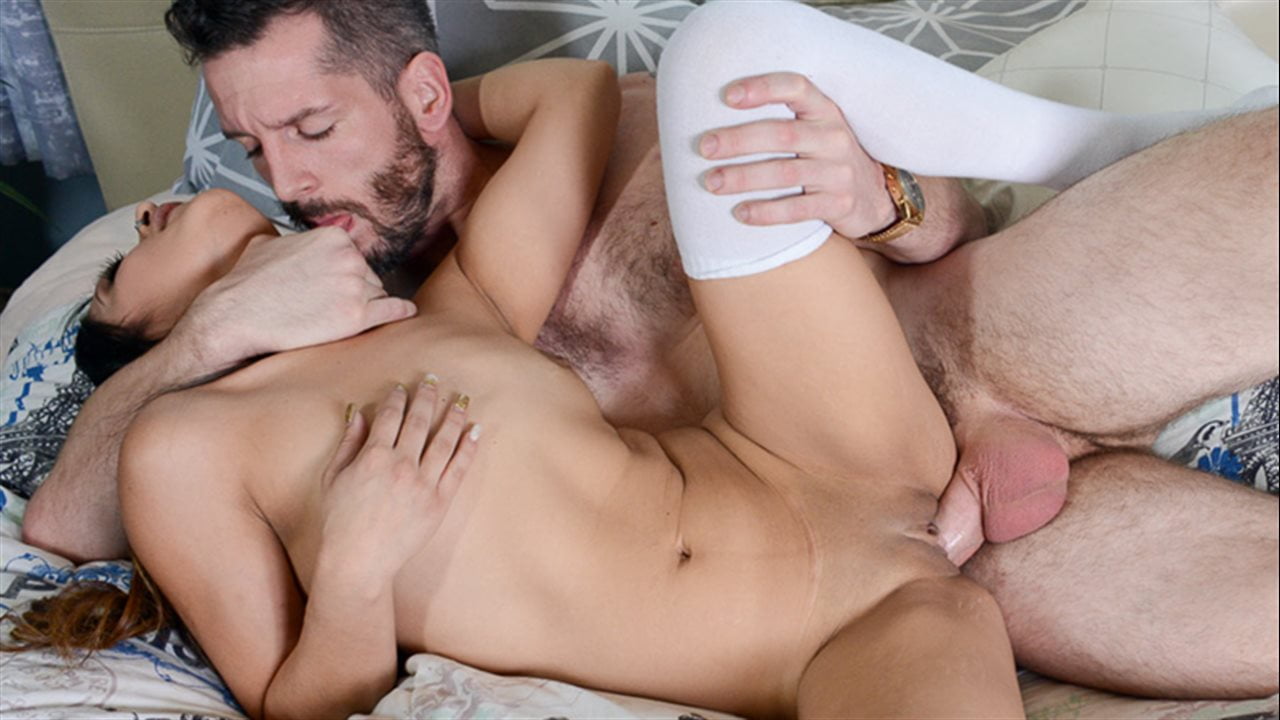 All little Jasmine Gomez does is take selfies. She is super tiny, so all of the likes and follows make her feel big and strong. Her stepdad felt that she was going overboard. He confronted her about how she might have a possible social media addiction, but she had quite the rebuttal for him. She wanted to prove that even though she may post a lot, that does not mean she cant multitask. She began to fuck her stepdad while she continued to rapidly post on all of her social accounts. Her tight pussy was pommeled to a pulp, and she was still able to stay on the most trending lists throughout. Talk about fascinating!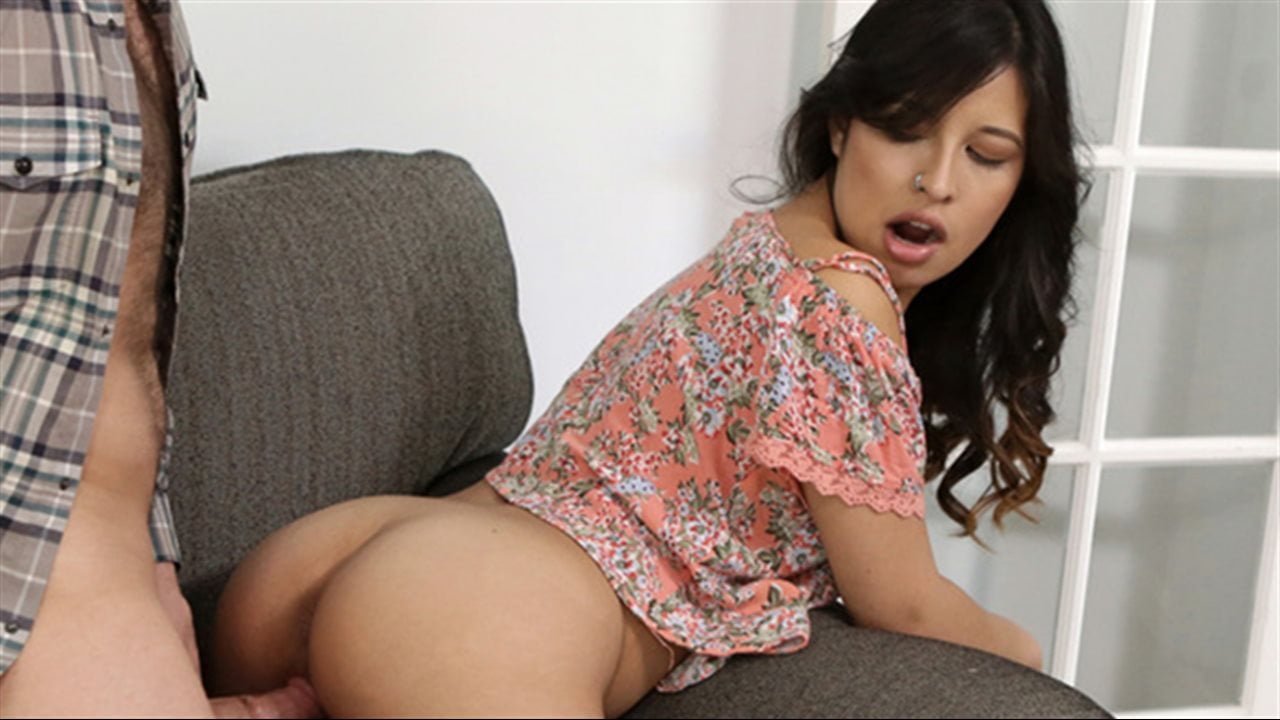 Will Pounder is on the couch when his stepdaughter Jasmine Gomez walks in dressed in revealing clothes with no bra and no panties. He punishes his Latina stepdaughter by bending her over his knee and spanking her. Dropping Jasmine onto her knees, Will whips out his dick for his stepdaughter to suck so she can learn how sluts get treated. Once Jasmine has started seducing her stepdad with her mouth, Will can't resist the urge to bend her over the couch and fuck her from behind even though his wife is right there in the kitchen!Will is just starting to get close to cumming when his son Lucas Frost walks in the door and finds them. To keep Lucas quiet, Will and Jasmine beckon him over so Jasmine can pull out her stepbrother's cock and start sucking. Lucas is no fool, so he puts his hand on his stepsister's head to guide her into deep throating his hardon as her stepdad continues to pound her bare pussy from behind. Now that Lucas is joining in on the fun, Jasmine is sure to turn around so she can suck her stepdad off while Lucas gets his chance to sink his cock deep into that creamy tight twat. They keep it up with Jasmine spit roasted between them until both men are certain that Jasmine's cock craving fuck hole has been properly satisfied. They stand together as Jasmine strokes both their stiffies, alternating between sucking each one, until they give her a double cum shower that leaves this sex loving coed smiling.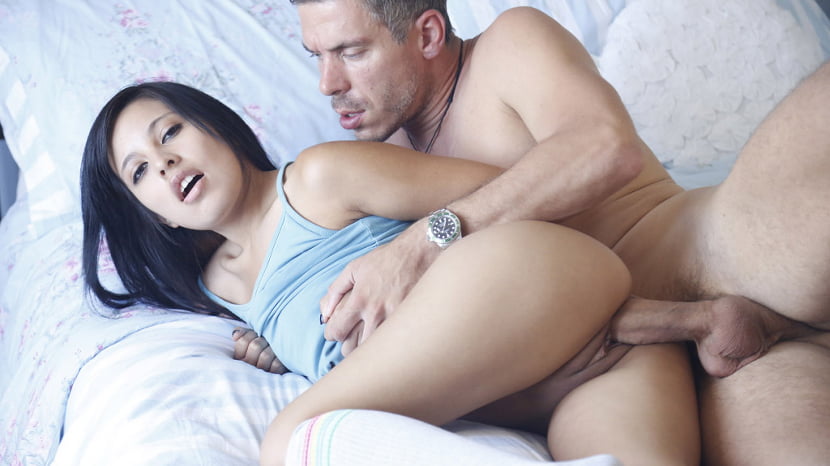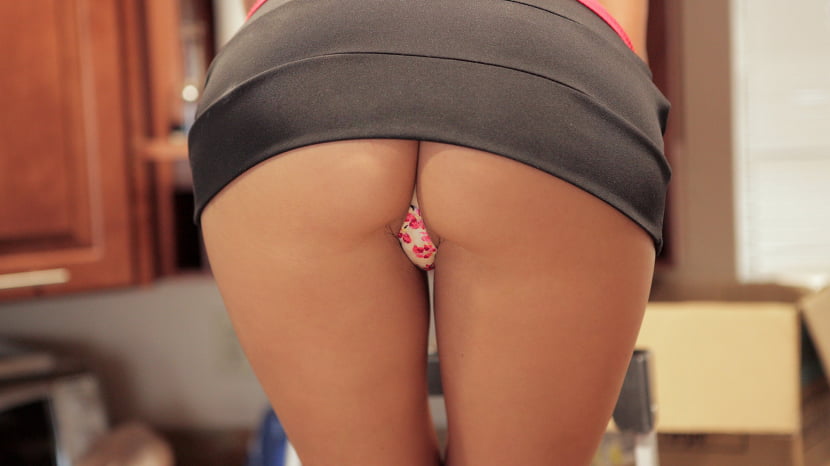 Jake is helping his girlfriend Jasmine move into a new place. While talking to his girlfriend's stepmom Eva, he admits he has a little problem, he has not been satisfying Jasmine in the bedroom. Eva likes Jake so much and wants to see her step daughter have a lasting relationship SO she teaches Jake how to lick pussy. Jake isn't doing it properly so she puts his head between her legs and he learns how to lick a real pussy. Just as he is starting to do good Jasmine comes in. Jake tells Jasmine he was just learning. He only did it because he loves her and wants to be better with cunnilingus. Jasmine is skeptical but lets him suck on her clit while Eva slips away. After the pussy eating results in a mighty orgasm Jasmine opens her eyes to see her stepmom back again. Jasmine tries to take Jakes enormous cock but struggles so Eva's pussy swallows the cock up and she shows Jasmine how to fuck. Jasmine practices with a toy but still has trouble with Jakes dick, so Eva fucks Jake until he blasts his load all over her big titties.