Latest updates featuring Jenna Reid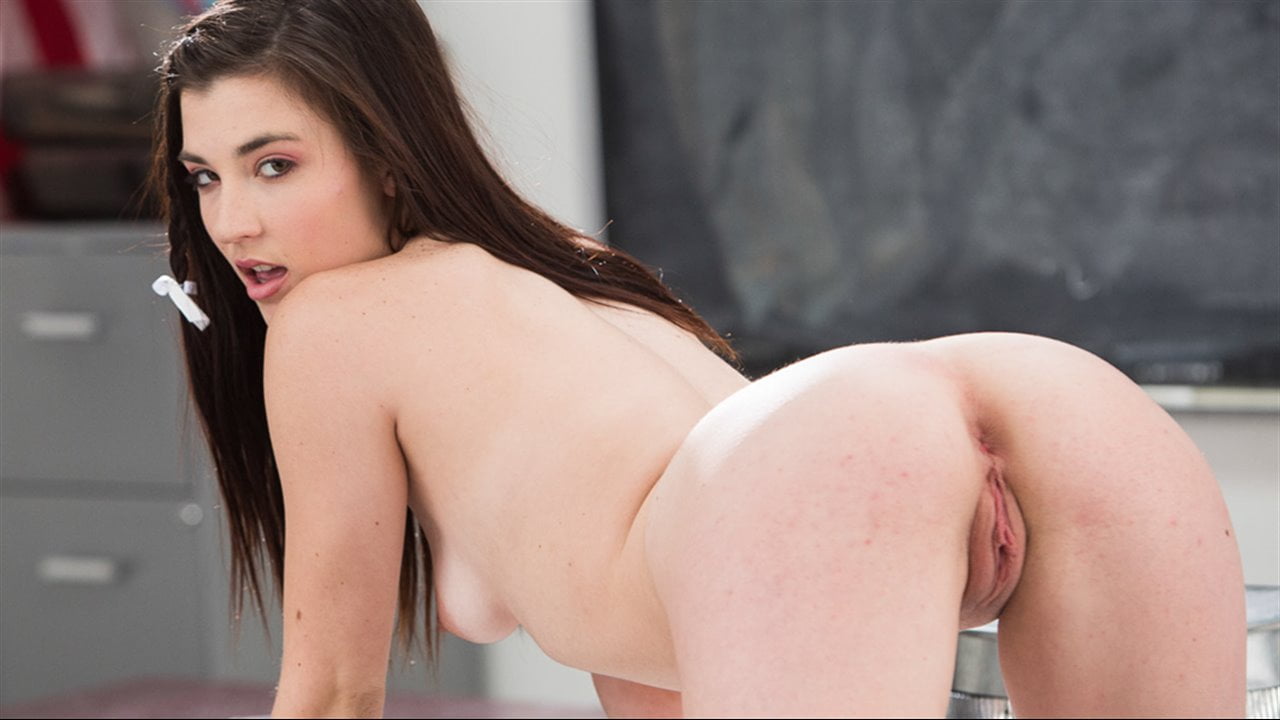 Jenna had to stay after school to fulfill some extra credit for her chemistry class. Mr. Gunn is not too thrilled since he had other things he would rather be doing, but sometimes you have to do what you have to do. He reminds Jenna throughout her project to make sure she is paying attention to the labels, or else something terrible could happen! Jenna of course does the exact opposite and causes a mini explosion. Luckily, Mr. Gunn rushes straight to the rescue. He instructs Jenna to immediately take off her cloths because the chemicals she was working with were super caustic and could possibly cause chemical burns. She strips down to her birthday suit, and once Mr. Gunn gets a look at Jennas hot body, he has an idea. Since her extra credit was pretty much ruined form this explosion, maybe if she blows him and lets him fuck her she can get that extra A she needs oh so bad. CLASS IS IN SESSION! Jenna drops down to her knees like a good little slut and gives Mr. Gunns Cock a saliva filled rubdown which did wonders for the immense stress he has from teaching chemistry all day. Then Jenna relaxes her tight teen pussy and allows it to ride her teacher all up on his desk. All that pre cum and pussy juice might cause a chemical reaction of blissful proportions hehe. Jenna makes sure to have her safety goggles on before she gets jizzed on, safety first! Now if only she could learn to read the warning labels on her chemicals...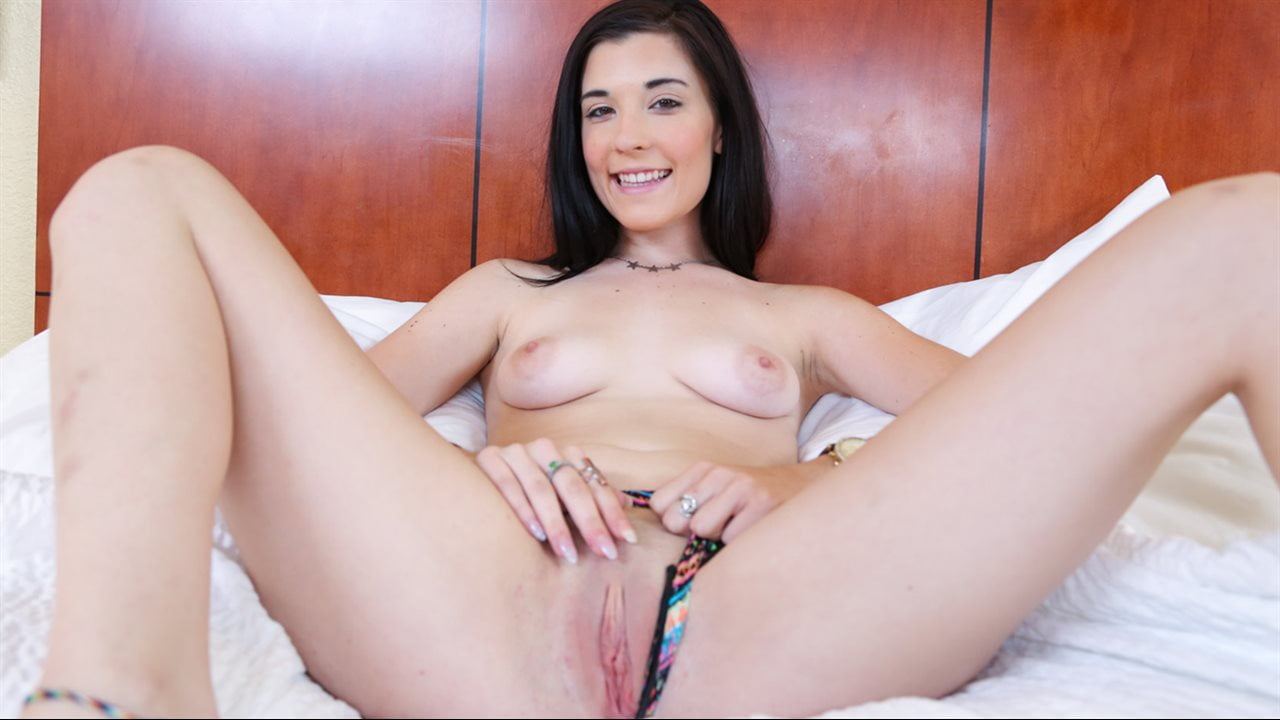 Say hello to Jenna Reid! This little nympho just got into the business as soon as she turned 18! Shes always horny and loves to be fucked rough. Jenna even masturbated on her way here from Louisiana! You could tell she wanted to be fucked the whole time she was being interviewed. She strips for us, oils herself up and goes into her bag to get out a glass dildo to fuck herself with! After making herself cum, she was begging for a real dick! Peter comes in and face fucks her while she plays with her pussy. Jenna gets drilled and orgasms multiple times until he explodes in her mouth and on her face! She licks it all clean like a good little slut! See you again soon, Jenna!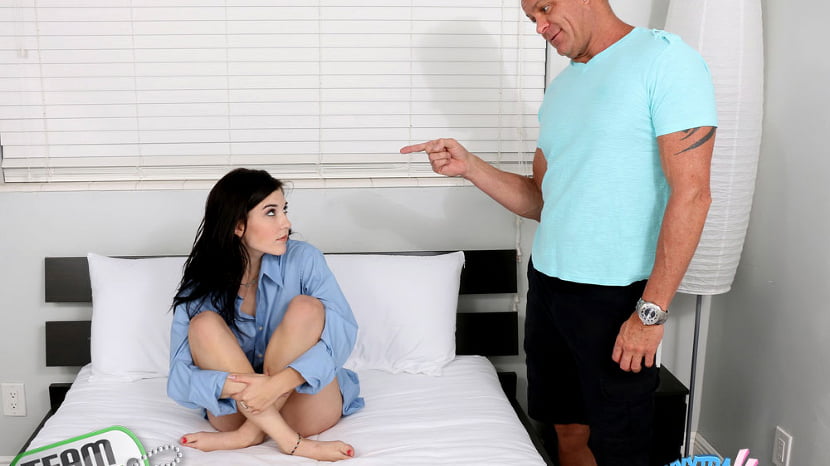 Teen tiny Jenna was home alone so she decided to go into her parents room to try on some of her moms bras and heels, but when she found her step dads shirt she put that on instead. Jenna has been obsessed with her step dad Tony ever since her mom married him. She always fantasized about getting fucked by him. Jenna played with herself while wearing Tonys shirt and when Tony barged in things got hot and heavy. After a bit of teasing and dirty talk, Tony licked her holes and Jenna returned the favor of gagging on his thick meatsicle! Tony stretched her tight teen twat and made this little slut cum multiple times! In the end this dirty teen was begging for her step daddys cum and thats exactly what she got!