Latest updates featuring Nikki Knightly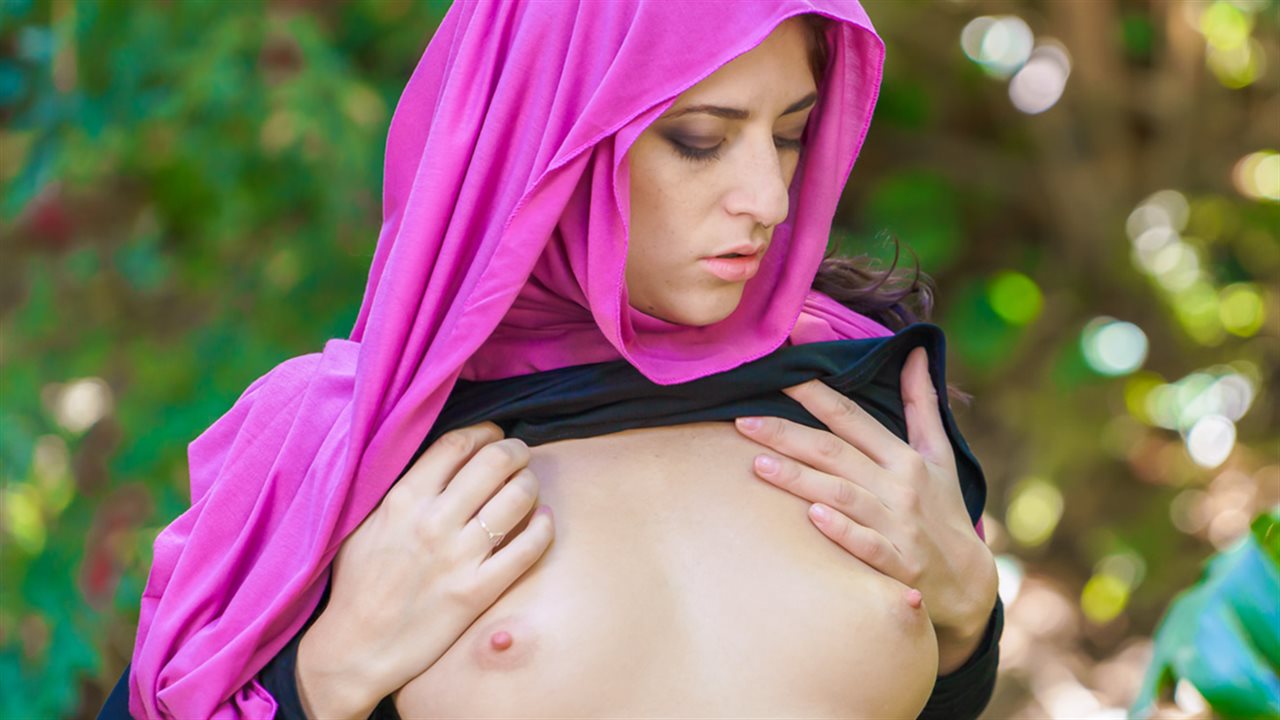 When she answers a knock at the door, Nikki Knightly finds her brother-in-law-to-be standing in the doorway. He is there to deliver the paperwork she needs to sign for her upcoming wedding to his brother next week. Wearing her hijab, she answers the door and invites him to come in. They get to talking and Nikki reveals that she is feeling a little unsure about the impending nuptials. Is she making the right choice? We come to learn that she and the brother have some history together. The memories of what they shared prove too powerful to resist and suddenly Nikki goes in for a kiss. Codey stands before her and she undoes his pants, and taking his hard cock in her mouth. She gets so turned on sucking his dick, she asks him to fuck her and hes happy to do as hes told. She plays with her clit and rubs her hairless pussy, moist with anticipation, as he fucks her from behind. Wearing nothing but her hijab, Nikki climbs on top of him and rides his cock. He goes on to shoot his creamy load all over her face and staining her hijab. If he gets to keep fucking his sister-in-law, he wont make any objections at his brothers wedding.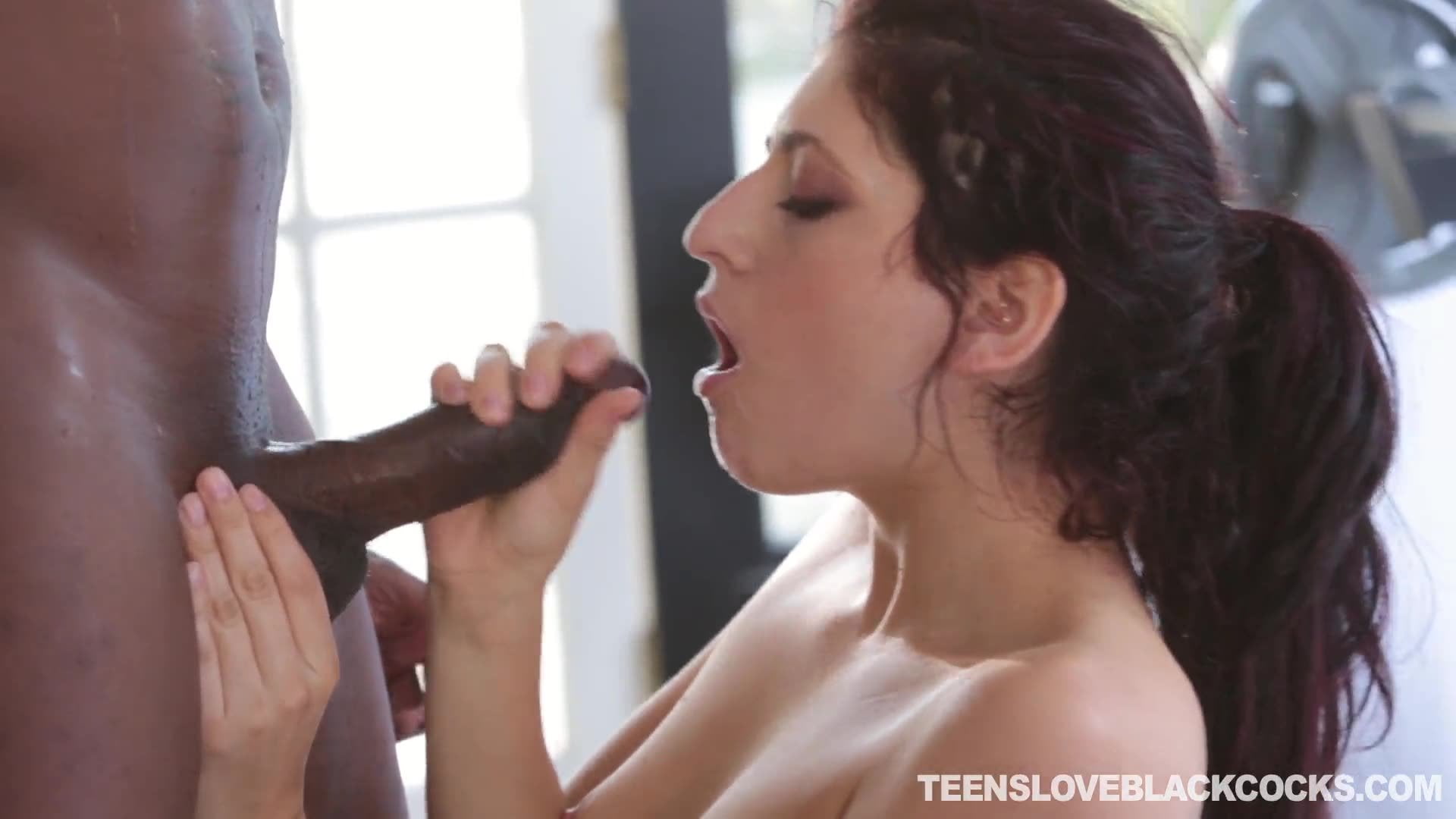 Nikki was doing some cardio at her home gym after her personal trainer was done training with her. He came back because he forgot something and Nikki stopped him on his way out to help her stretch. As Nikki bent over with her ass against his crotch, he couldnt help but get a boner, which poked at her butt! He apologized profusely and said he should go - but Nikki would do anything to get at his big black cock and told him to stay. When Nikki took his shorts off and stuffed her mouth with his meat he couldnt resist! He fucked her face and got a taste of her white pussy before he stretched it with his massive black rod! Nikki got pounded into in all sorts of positions, on the machines and on the floor and finally received his load in her mouth!