Latest updates featuring Ricky Spanish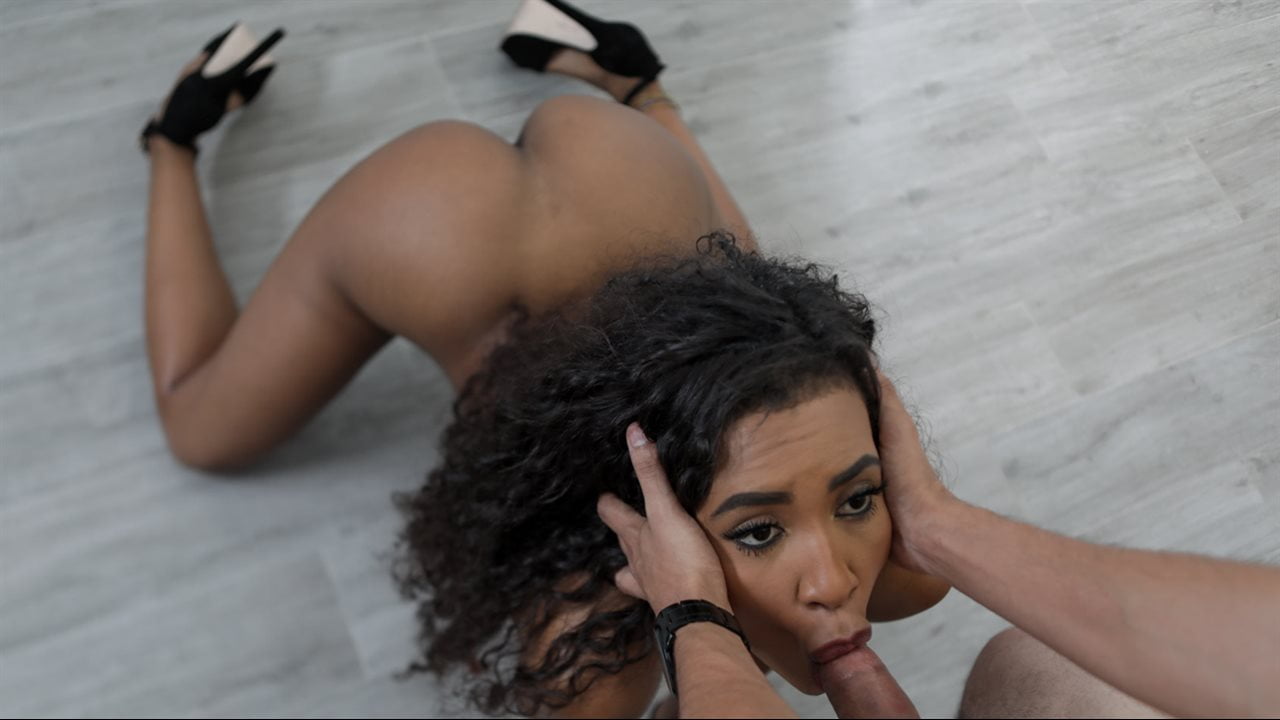 You know how it is with stepsiblings. Always a battle to see who gets to use the car, who gets to go to the bathroom first, who gets to decide what is on TV. Demi Sutra knows the struggle, and when her stepbrother takes the remote, she is pissed. She makes her case, but he will not have it. The only way he will let her have the remote is if she does something for him. Namely, play with his purple onion, also known as his cock. She agrees, and licks that lollipop like she was the one who wrote the song for Lil Wayne. But as she is sucking his cock, their dad comes in and almost catches them. Later, they get a little more brazen. Their dad is passed out on the couch, so they decide to be a little rebellious and bang right there with him in the room. She bounces up and down on her step brothers peen like its a pogo stick as he enjoys her sweet chocolate pussy pie. He squirts his cream into her mouth just as their dad stirs from his peaceful slumber, and they have to think fast to get away. Thats one way of making a compromise.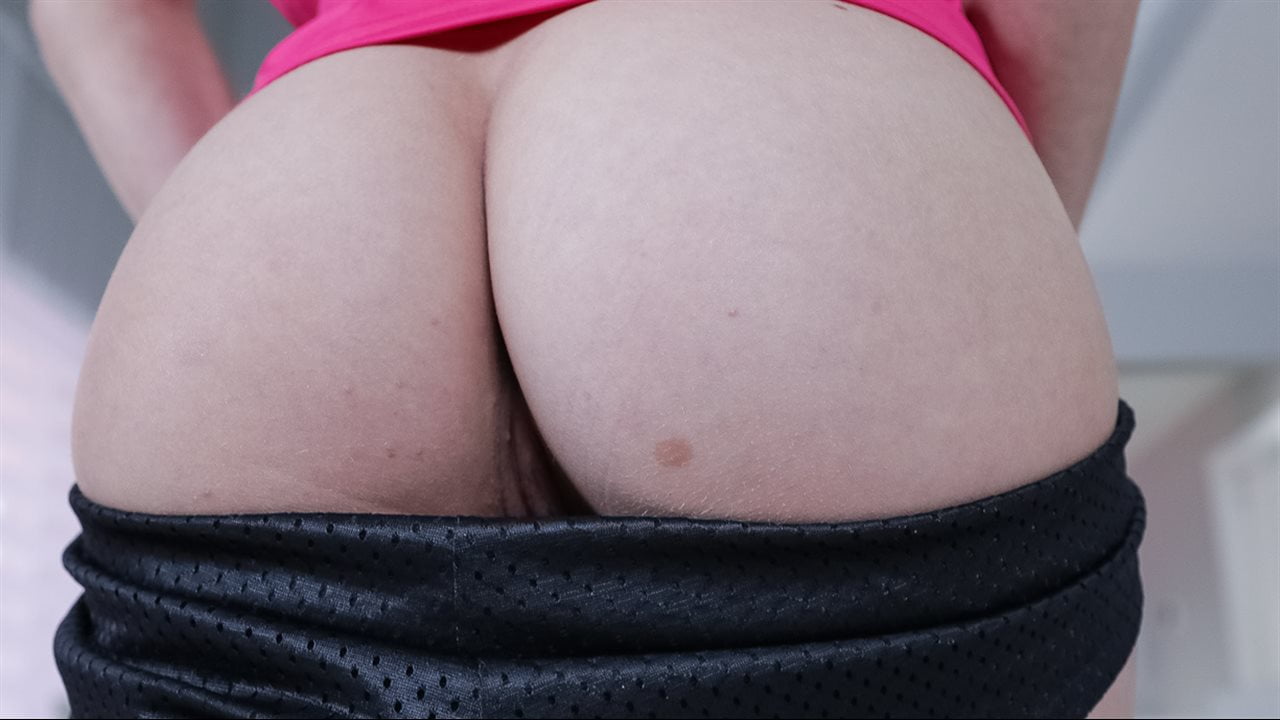 Watching the girls soccer team practice in the park after school is a great idea, but filming it is even better. Ricky and Kyle train their lens on the sexy coeds as they stretch out and warm up. In their tight gym shorts and knee high socks, the girls limber up with deep lunges, offering the guys a perfect view from behind. When the ball rolls a little too close to the guys, their cover is blown. The girls ask about the video camera but they dont seem to mind being watched by the guys. Thinking fast, the guys invite the girls to come over and hang and they accept. The girls have skill on the field, but they show off different skills in the backyard, shaking their asses and twerking against the fence. After all the girls left, Aspen and Riley came back knocking on the door. They wanted to hang out some more. They strip out of their shorts and invite the guys to come play. The guys don't hesitate to whip out their cocks and feed them to the girls, still wearing their jerseys and knee high socks. They swap back and forth, fucking them both senseless in every position they can think of. It's a good thing the girls warmed up beforehand.



Ricky Spanish goes to his buddy Carlos's house to pick him up for baseball practice, but discovers his buddy's girlfriend Ashlynn Taylor throwing all of poor Carlos' clothes onto the front lawn! Ricky picks up whatever he can and brings it inside to ask what's going on--and that's when he sees first hand the wrath of this luscious Latina! It turns out Ashlynn has discovered a massive collection of porn on Carlos's computer and is jealous! To Ashlynn, it seems weird that her boyfriend would want to watch porn than see her naked and getting fucked--by Carlos! Upset, Ashlynn continues to rip into her no-good-perverted-boyfriend, which is when slick Ricky Spanish sees a great opportunity to get in Ashlynn's pants! Ricky tells this sexy ass Latina the best revenge on her boyfriend would be fucking his best friend! Luckily for Ricky, Ashlynn agrees! This seductive slut puts her plump dick sucking lips to good use before riding Ricky and getting her juicy pussy drilled while her boyfriend regrets the day he ever got caught with a huge stash of porn!
I went over to my friend Alessandra Miller's place and walked in on her getting all dolled-up! I asked her what the occasion was, so the hot busty Latina told me she was getting ready to teach a very special lesson to her new stepdaughter, Monica Asis. Turns out Monica has a new boyfriend, Rickey Spanish, whom she really wants to please. So, when Monica confided in her step-mom that she wanted to be a better lover, Alessandra agreed to teach the horny teen Latina how to suck and fuck! First, Alessandra started by showing Monica how to give the perfect handjob. Then, once she got Rickey all nice and hard, the teen learned how to put her cock-sucking lips to good use! Then, her pussy got dripping wet, so Alessandra made sure Rickey knew how to lick Monica's tight slit! Lucky for me, I happened to be there to capture the very special lesson, which ended up in a hot threesome!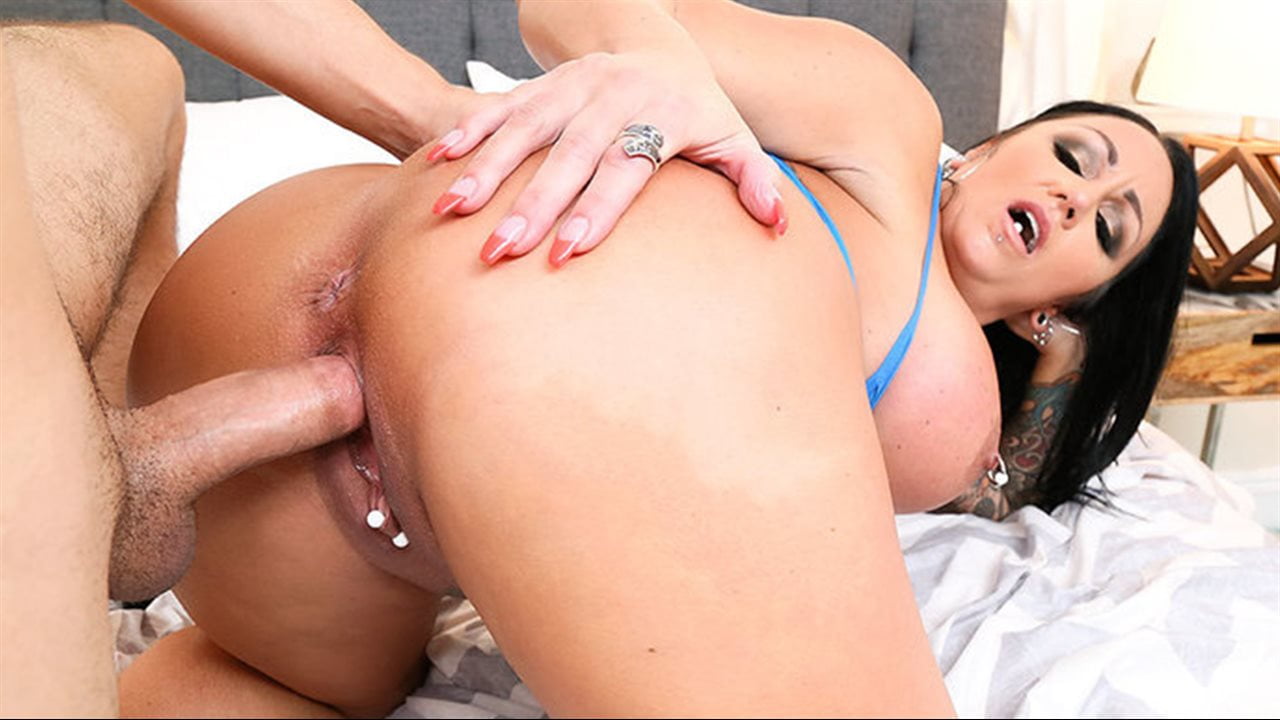 Ricky feels bad for Ashton Blake because she's divorced, alone, can't cook well, and her son doesn't give her any attention. Being her son's friend, Ricky wants to make her feel good, so he allows her to take care of him and make him a plate of food that he really doesn't want to eat. Ms. Blake is astonished when she sees that his plate is magically cleaned, which makes her ecstatic! So much in fact that she wants to take extra-good care of Ricky while her son is glued to the TV in his room playing video games. She's got a pair of big tits that haven't been getting any love lately, and Ricky's cock is ripe for a MILF sucking and fucking today!