Latest updates featuring Sadie Blake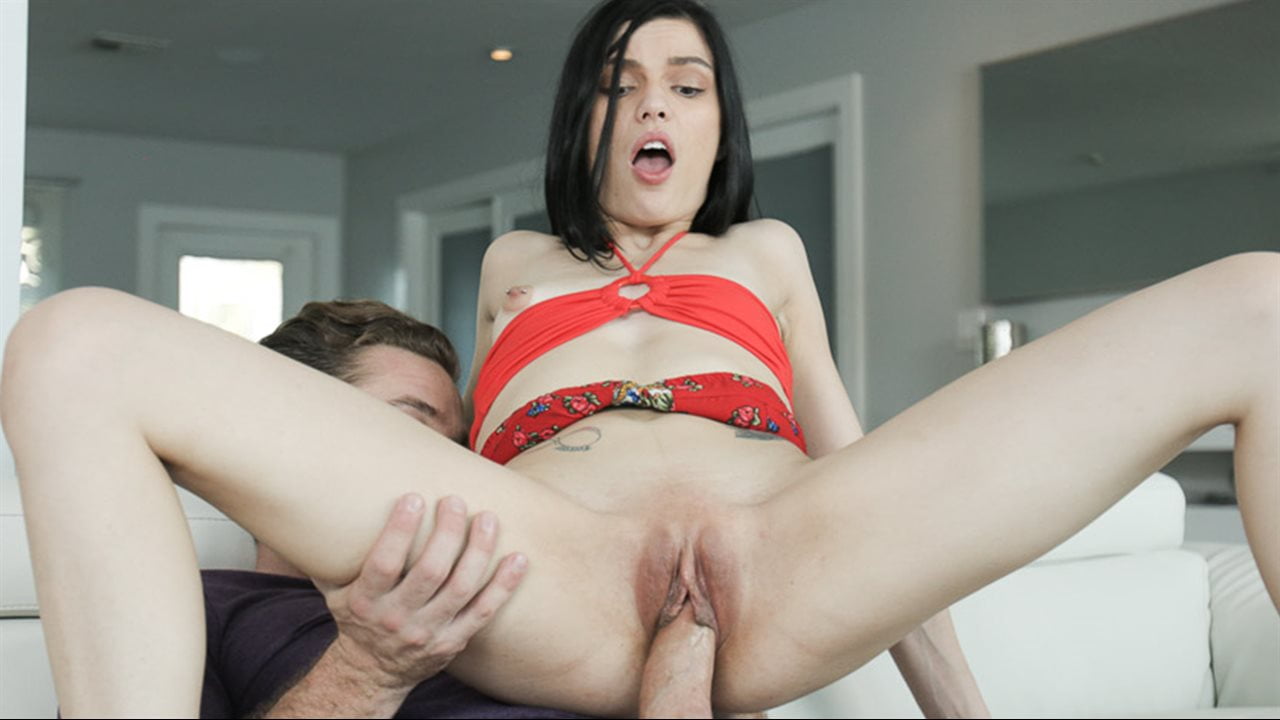 Sadie Blake loves spending time with her hot cousin. If only he would be down to fuck her. He always says that it just is not right. Luckily Sadie found a loophole. If she just rubs his shaft in between her pussy lips it's not really fucking! They do this for a hot minute until Kyles moist cock ends up inside her. They freak out for about half a second. It feels too good to stop so they keep going. Just as it starts to get real hot auntie arrives back home. Sadie quickly jumps below the couch and continues to suck Kyles cock while he shoos his mom away. They were left with just enough time to finish their affair with some hot family sex positions and a heaping load of relative jizz to Sadies cute little face.


It has been about a year since Sadie has seen her friend. They were both aspiring actresses - well in fact, Sadie still is. She is so excited now she is living in Hollywood and ready to live the dream. After a few drinks at her friends house, she decides to go home. When she finds herself a little tipsy, she is given the option to stay for the night instead of driving home, and grabs it with both hands. Her friend is married to a famous Hollywood producer, and when Sadie wakes in the morning, she finds herself alone with him. When he offers her some help getting where she wants to be, how can she possibly refuse?
Derrick is Back! We start clowning around from the moment we start We end up driving by this chick as we hear of his "L.A" story but fuck him. We quickly turned and started talking to her. Sadie was hesitant to talk to us at first but we continued joking around until i started offering money to get a bit more attention. We convinced Sadie to flash and to come for a quick ride but inside is when we find this cute innocent chick has a nice fat pussy. Didn't take long to get her naked and sucking on cock. This chick was horny and ready to fuck so we did just that. She rides his cock before we see her nice ass on fours. She take his load before finally getting dumped, sorry Sadie!