Latest updates featuring Scarlett Mae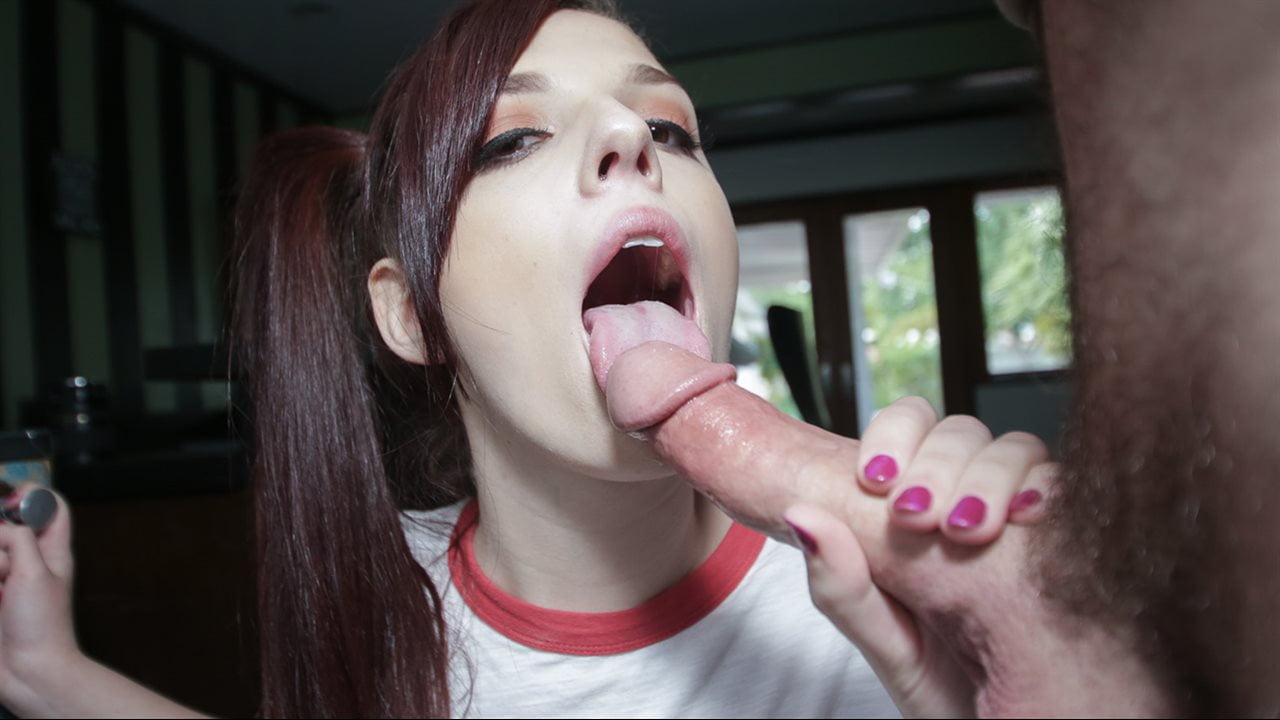 Scarlett Mae is a gorgeous teen pinball wizard who spends most of her days trying to beat her high scores. It is hard to distract her from her games, so even when her boyfriend wants a handjob she continues to play while she strokes him with her free hand. Only at the point where she beats her high score does she drop to her knees and begin to blow him. After deepthroating him to his pelvis bone, Scarlett then posted up doggystyle on her favorite machine as she got rammed from behind. Just as their banging hit the all time high score, Scarletts pussy hit the all time filled with cum level. Just another day at the arcade!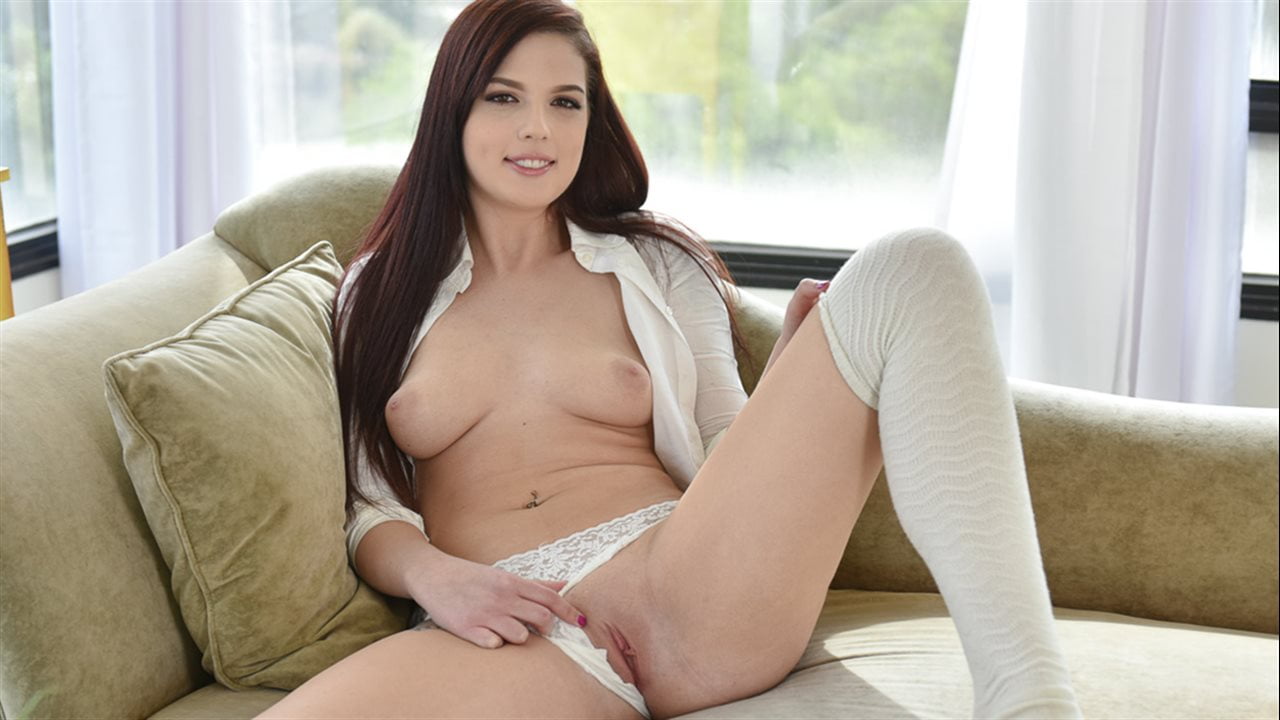 At first glance Scarlett Mae looks like and innocent redhead schoolgirl. It is safe to assume that she might even be a virgin. When we got a look at her tight pussy, we may have even confirmed that as a fact. It was cleanly shaven and hurting for a squirting. In order to make this happen, Scarlett had to change out of her innocent clothes and change into something a bit more risque. She jumped into a see through bodysuit and proceeded to get lathered in oil by her man. Her body was glistening and ready to be thoroughly fucked. After massaging her mans cock, he thrusted it into her pussy with great power and had her moaning like a true slut. Watching the cum gush out of Scarletts throbbing pussy is nothing less than a Teen Pie masterpiece!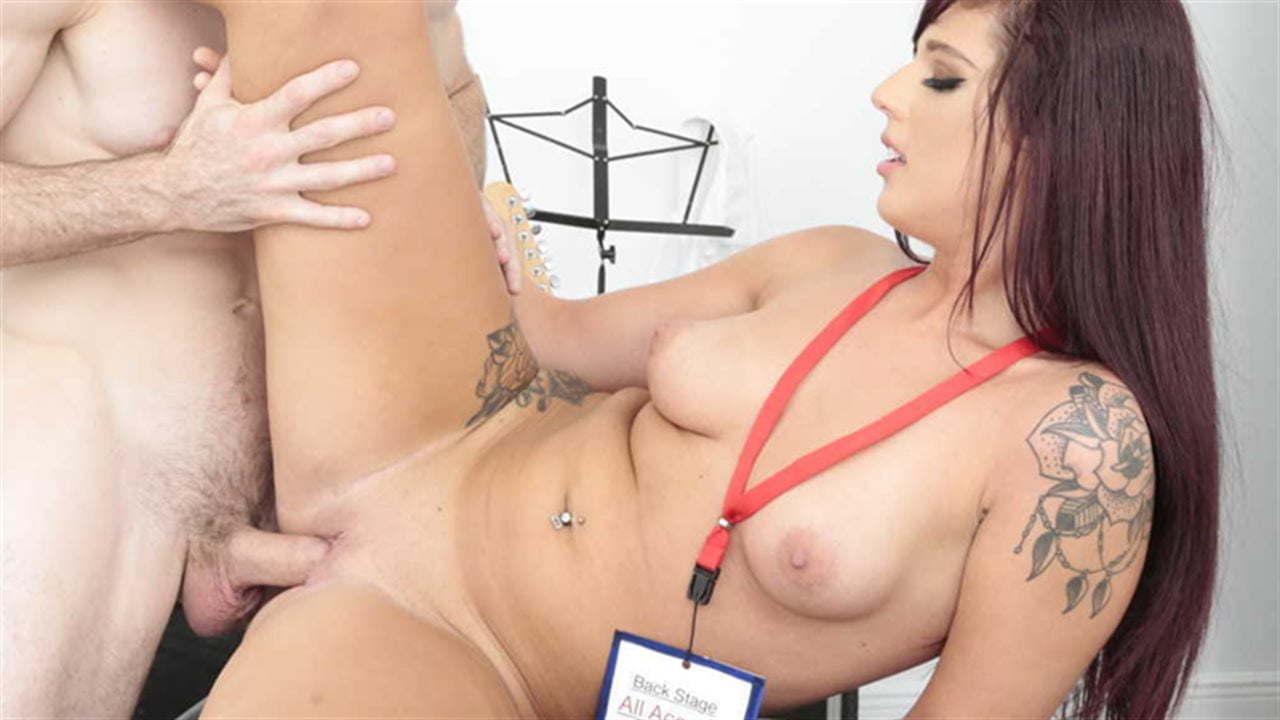 During a rock concert, Scarlett Mae sneaks in the backstage lounge area, hoping to get a chance to meet her idol, Brick Danger. She almost gets caught by a security guard, but manages to hide just in time. Alone in Brick's lounge, Scarlett masturbates with his guitar until she hears him coming back to the lounge during intermission. The horny teen hides behind instruments and watches as Brick starts strumming his guitar. When the rock star wonders why his guitar is wet with pussy juice, Scarlett makes her presence known. Hiding behind another guitar, she asks him if he wants to play her and offers him her virginity. Brick is reticent at first and calls security, but the slutty teen convinces him to let her stay by sucking his big cock. Then, the hot redhead teen gets her tight wet pussy fucked by the rock star cock she's been fantasizing about!