Latest updates featuring Vienna Rose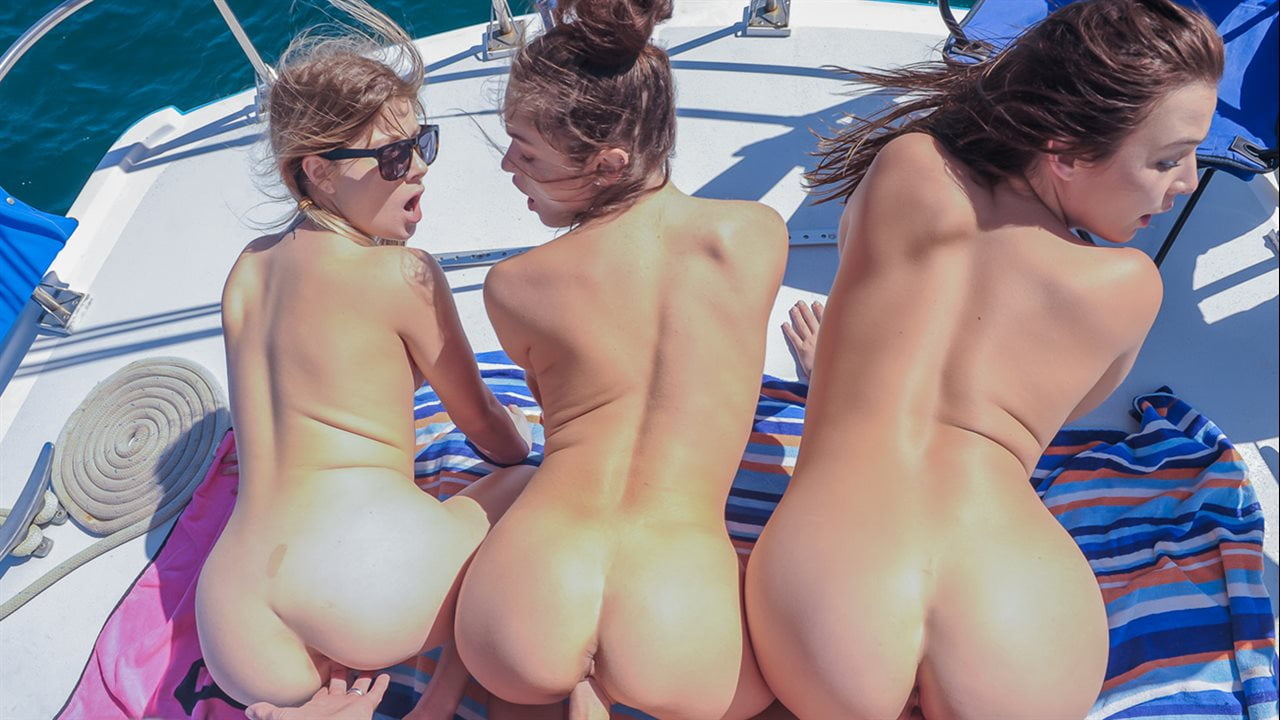 Hitting the high seas with Captain Dick is one of Blair Williams favorite pastimes. This time, shes bringing her besties, Vienna, and Zoey, along. Theyre so excited when they see his big boat anchored at the dock. They all hop on, and the obvious boat references quickly start to fly. Boats and hoes, Im on a boat… we get it girls, you have access to YouTube. But as soon as they get out into open waters, all land laws are out the window. They take their tops off and start making out with each other with the coast barely in view. Then they hit the poopdeck and let Captain Dick sink them with his pink torpedo. These girls arent afraid of getting wet, but they end up sucking Captain Dick dry. Jack Sparrow never got this kind of play.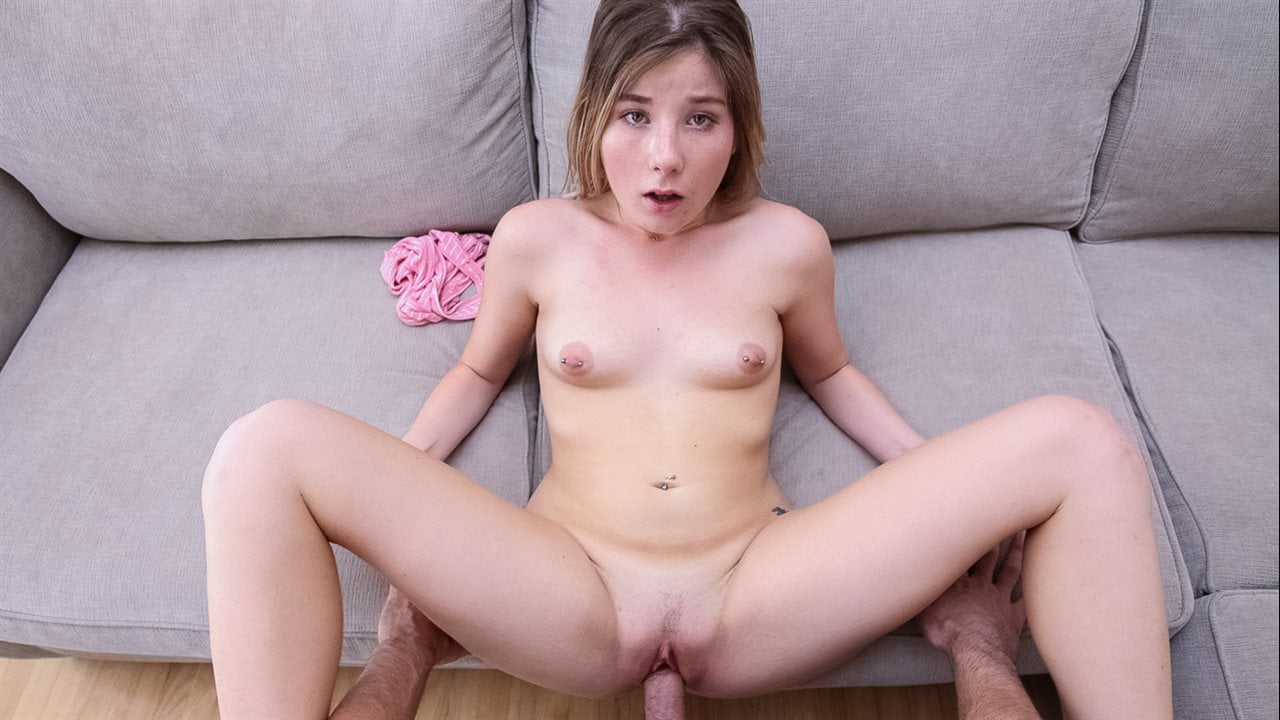 Vienna Rose is still getting used to the idea of having a stepbrother and sharing a bathroom with him. One morning, she finds him in there and asks if she can brush her teeth. While she is at the sink, she feels something pressing up against her panties. When she turns around, she sees her stebro sporting some big morning wood in his underwear. She tells him to put it away, but maybe because its so early, she does not resist when he presses her against the doorframe and fucks her from behind. Later that day, when he has a headache, she decides to pull a prank on him. Instead of an aspirin, she slips him some male performance boner enhancing pill. But the joke is on her when he comes barging into her room with a raging hard on and finds her lying on her belly in her bed. He slides her skirt up around her hips and exposes her bare ass and shoves his cock inside her. He pulls her hair and forces his cock deep before shooting his load all up inside her wet pussy. The next day, Vienna Rose gets dumped by her boyfriend. When she tells her stepbro what happened, he does the only thing he can think of to put a smile on her face. He whips out his cock and feeds it to her. He fucks her all over the living room, making her bounce up and down on his cock before taking it from behind like a train pulling into the station.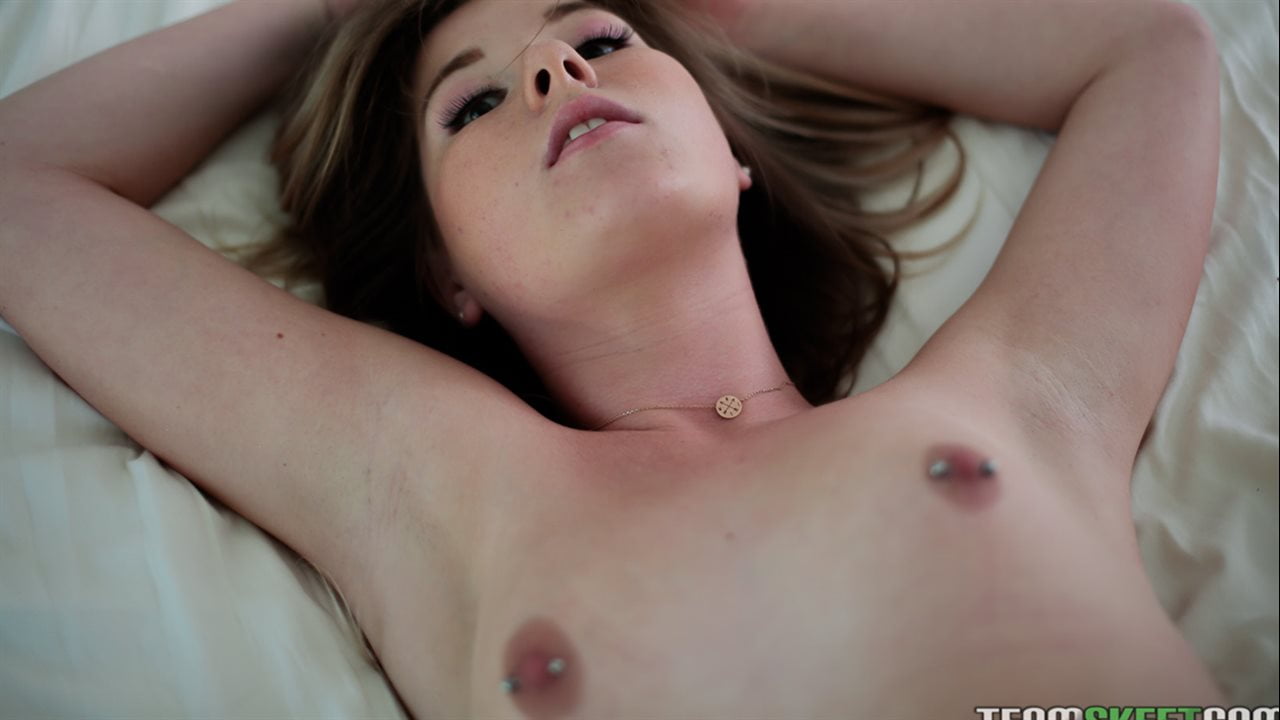 After a busy day babysitting, Vienna Rose is sitting outside on the stoop, waiting for her ride, when our dude shows up. She lets him know that his wife and kids are home and he kindly offers to give her a ride. On their way there, he cant help but notice that her hand keeps moving closer and closer to the crotch of her ripped denim short shorts. When he asks what shes doing, shes happy to show him, giving him a nice view of her hairless cunt and her pink manicured nails. She knows its inappropriate but she has her urges. When she looks over and sees that hes pulled out his rock hard cock, her mouth instantly wraps around his shaft. When they get to her sparsely decorated home, Vienna helps him get comfortable by ping to her knees and sucking his dick. The babysitter really just wants to get his dick wet before she climbs on top of him and rides him like a cowgirl who loves cock. He cums all over her face, leaving the babysitter satisifed with her payment...and her tip.