Latest Updates from 'Family Strokes' at Team Skeet (Page 2)


Zoey Monroe loves her stepfather Johnny. Not only is he the sweetest but he also always has something nice to say about her. Her friends think she's weird because she would rather spend the night cuddling with her stepdad instead of going out and partying with them, but fuck them! There's nothing like hopping into a warm bed with your stepdad for a night of tickles. On this particular night mommy fell asleep on the couch and we decided to fuck right next to her. She has been mean to us lately, so I helped stepdad cum into her drink so she could finally get a taste of her own medicine. Nothing is stronger than the love I have for my stepfather, and no one can ever take that away from us!
Two friends of Dylan Snow Shavelle Love and Sami Parker somehow got a hold of compromising pictures of his stepmom Sarah Vandella sucking their neighbors cock. They could use this as leverage to not only humiliate her, but also maybe get a few perks out of the deal as well. They ran up on Sarah at her home and began to attempt to bargain with her. Basically all they wanted was to be able to use her pool whenever they wanted and have her fuck her stepson making him think it was them since he always creeps on them and tries to get laid. They even added on that they would tell Sarah's husband if she refused. At this point, Sarah had no choice but to give in. Sami and Shavelle brought Dylan to the bedroom where they blindfolded him and told him he was about to get fucked. Sarah then jumped in the room and started to go down on him. Just as she took his cock deep the blindfold got jostled and Dylan saw what his stepmom was doing. He freaked the fuck out, but sarah quickly mounted his cock to shut him up, all while Sami and Shavelle were teasing them. Their unkind words did not hit too harshly though, Dylan and Sarah overcame the hate and ended proudly with a family filled facial. Sami and Shavelle may have won the battle, but Dylan and Sarah are sure to win the war.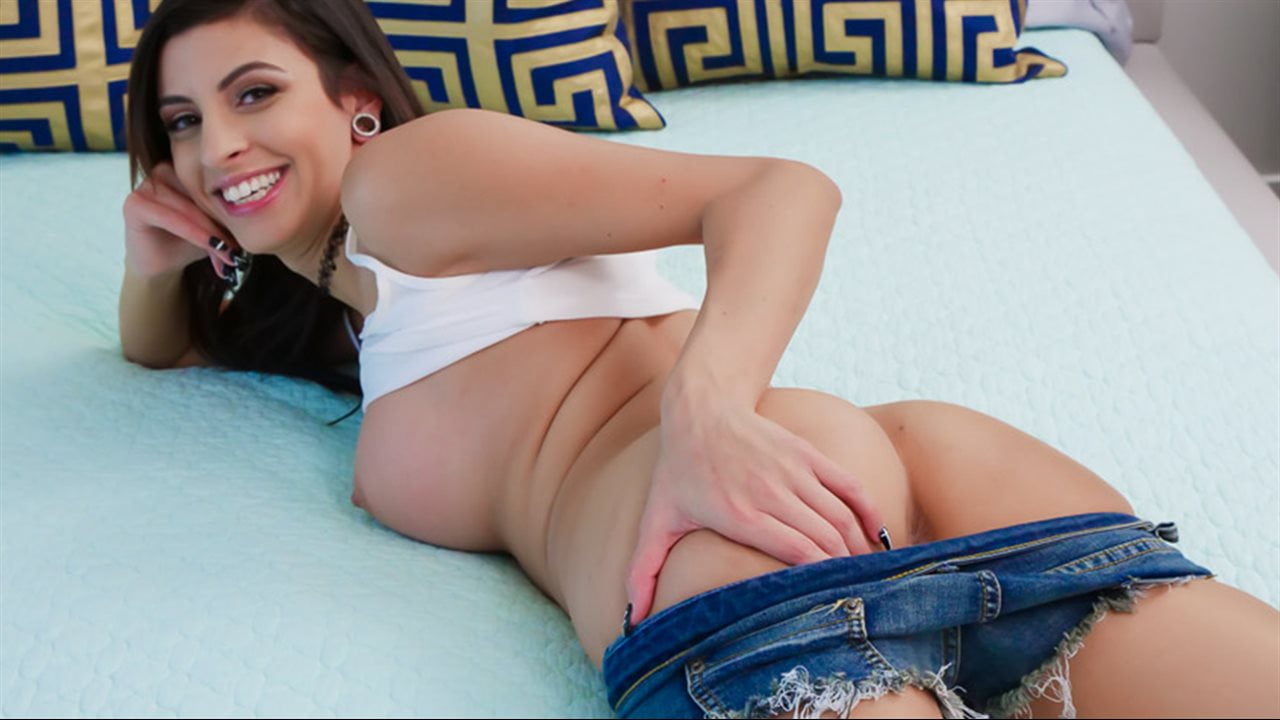 Shavelle Love woke up to the sound of her parents fucking YET AGAIN. This was beginning to get annoying since she enjoys sleeping late. She decided to go take a peek to see how they were doing it, and boy was it gross watching her parents fuck, but damn her stepdad looked pretty hot. At the breakfast table Shavelle was then confronted by her stepdad. He saw her peeking into their room, and he also saw her start to play with herself. He would also like to play with her. Shavelle got down on her knees and sucked her stepdad off right there at the kitchen table while he read the paper! Shavelle then got her brains banged out over the table and left with a protein packed load of jizz all over her face. Thanks for the early morning snack stepdad!