Latest Updates from Family Strokes (Page 3)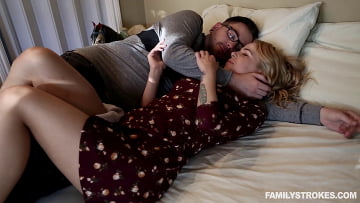 24th November
- Alina and her boyfriend were finally about to have sex for the first time - after a bit of kissing, oral and foreplay it was about to happen until Ali
nas mom barged in and yelled at him for trying to take her daughters virginity! She tells them to get dressed and meet her in the living room for a serious conversation.She tells them that theres a loophole to have sex but still remain a virgin - if you do it in the butt! The takes them back upstairs where she guides Alina and teachers shows her the way! Alina deepthroats her boyfriends cock, getting it nice and wet for her tight asshole. Alinas mom assists when inserting the dick in her butt and cheers her daughter on the whole time! Her boyfriend pounds into her over and over again until he finally busts inside of her! Thanks for all the help Alinas mom!
...Read More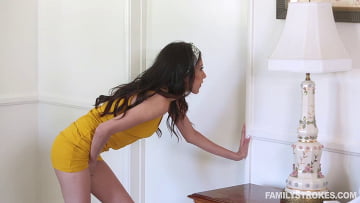 30th July
- Angel has always had a crush on her step dad. One day he had plans to go out with Angels mom, so Angel called her mom and told her that he went out wi
th his friends. When her step dad got home he was pissed that the plans were cancelled and decided to take a nap - thats when Angel came in and took out his cock and started sucking while he was still asleep! The next morning they were talking in the kitchen and he was telling her that he was having sex dreams about her! Next thing we know Angel is on her knees slurping on his massive cock! Petite little Angel gets completely destroyed by her step dad and gets a load of his cum in and around her mouth!
...Read More