Latest Updates from Team Skeet (Page 78)


Coming in at 5ft 2 in. is Dallas Black. She is here hoping to be a Team Skeet hopeful. She tells us that she just loves sex, likes it rough and thats why shes here. She strips down real quick to reveal a small petite frame with a pussy that looks like you could barely get a finger in. She starts to show off her cock sucking skills at the foot of the bed. constant eye contact and slow, long strokes shows up she wasnt lying. Not shy at all, she turns herself around and mounts up for the rodeo about to take place. Bouncing off this fat cock, we get to hear her pussy, wet with enjoyment. We put her to the real test, getting bent over and fucked hard while her pussy lips suck onto and stretch over this fat dick. Finally, a quick pull out and a fat load onto her round ass complete this try out for potential Skeet Girl.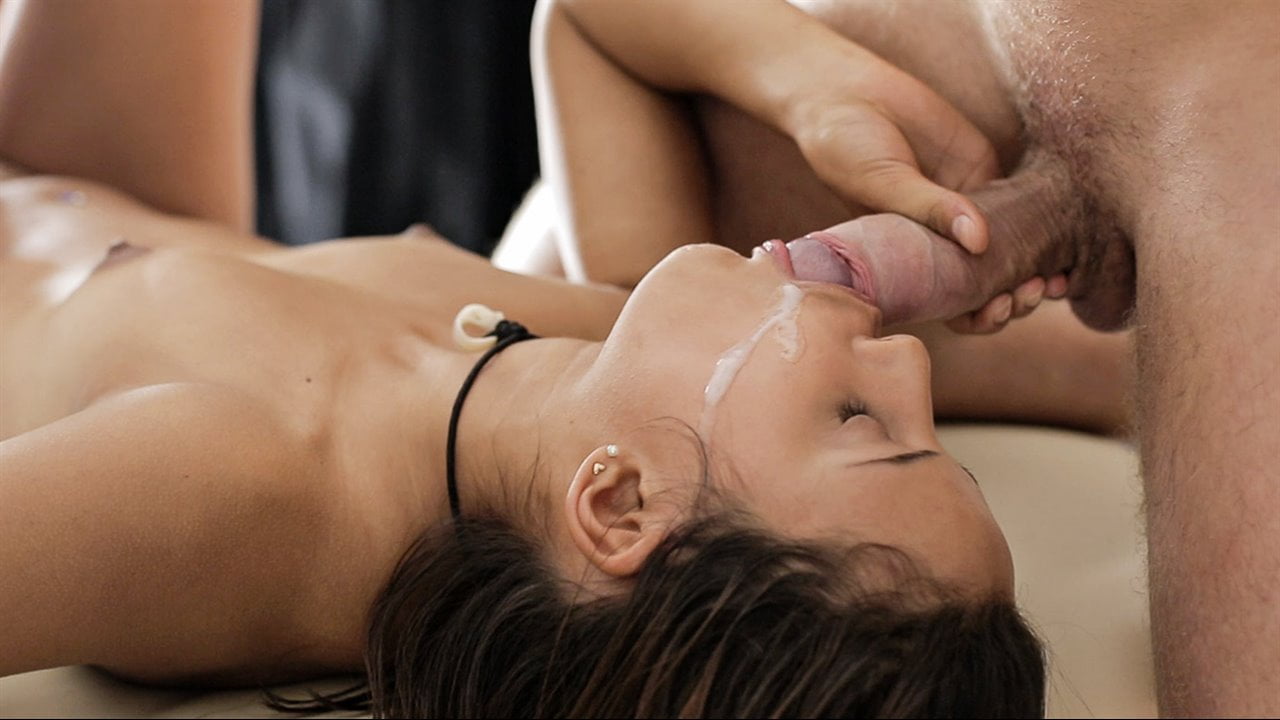 18 year old Sophia had a very stressful week at work and decided to get a full body massage. She disrobed her small petite body and made her way on to the massage table, where slowly, her masseuse ensured that she was well oiled before he began. Slowly, he rubbed her back, down to her legs, then up to her thighs where you could tell he wanted to do more. He began to rub her ass gently, flipped her over and oiled her breasts with attention to her nipples, and then he started to massage her clit. She got handsy and started to jerk him off, put his dick in her mouth, then started to fuck him on the table. They finish up with her getting more lotion shot onto her face by the masseuses cock.
Odette is a new student here at Innocent High. She is currently enrolled in Mr. Maxwells class where they are going over the Civil Rights Leaders for Black History Month. She expresses her concern that she doesnt know any of the names and tells that she didnt have any studies of this kind back where she was from. She was shocked when she learned that interracial marriage was so taboo seeing as she finds black men very sexy. She puts her hands all over Mr. Maxwell and even though he was reluctant at first, he pulls out his fat black rod and lets her suck it. He puts her on the desk and starts to eat her tiny teen pussy. He flings everything off the desk and pushes his meat inside her. He picks her up, fucks her on and off of his desk, rattling everything around him from the force. He finally pulls out and sprays her white face with sperm from his ebony pipe.