Latest Updates from 'Rub A Teen' at Team Skeet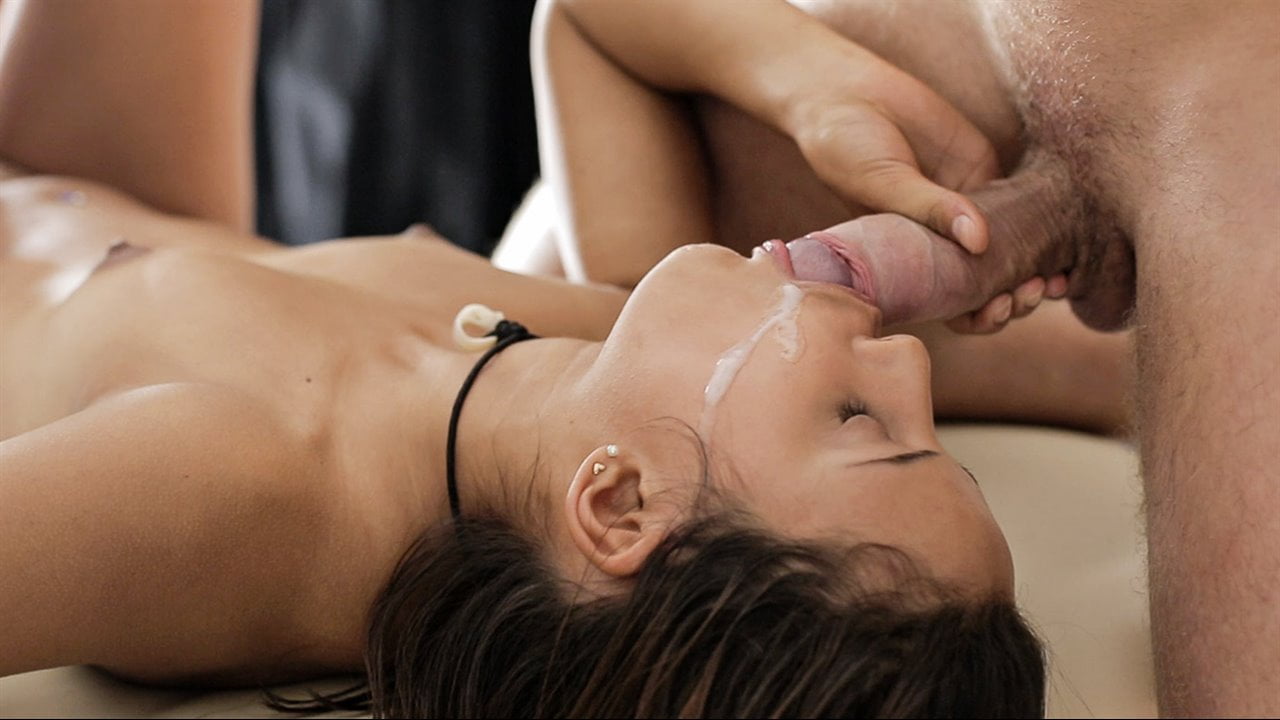 18 year old Sophia had a very stressful week at work and decided to get a full body massage. She disrobed her small petite body and made her way on to the massage table, where slowly, her masseuse ensured that she was well oiled before he began. Slowly, he rubbed her back, down to her legs, then up to her thighs where you could tell he wanted to do more. He began to rub her ass gently, flipped her over and oiled her breasts with attention to her nipples, and then he started to massage her clit. She got handsy and started to jerk him off, put his dick in her mouth, then started to fuck him on the table. They finish up with her getting more lotion shot onto her face by the masseuses cock.
19 year old Kimberly stopped by the massage parlor to relieve some stress. She knew a massage was not all she was getting. After getting oiled up and massaged for a little, Arthur teased her pussy by gently rubbing it. At this point she was aching for the dick. He oiled up her perfect perky tits and went back to her pussy - fingering her then eating her out! Kimberly returned the favor by swallowing his meat! Kimberly got her tight twat pounded into over and over again until he dropped his seed all over her ass and pussy!
As soon as Catania came into the room Luna was extremely attracted to her - she striped her naked and caressed her body up and down before laying her on the table. Luna oiled Catalina up so her perfect petite body was shining! As she was massaging Catalinas lower half, her hand went straight for her pussy - rubbing it before entering a finger and eventually taking the vibrator to it! After that the tables turned and Catalina was on top fingering and tasting Lunas sweet pussy! The two girls 69d and made each other orgasm plenty of times before the end of this massage!