Latest Updates from Team Skeet (Page 19)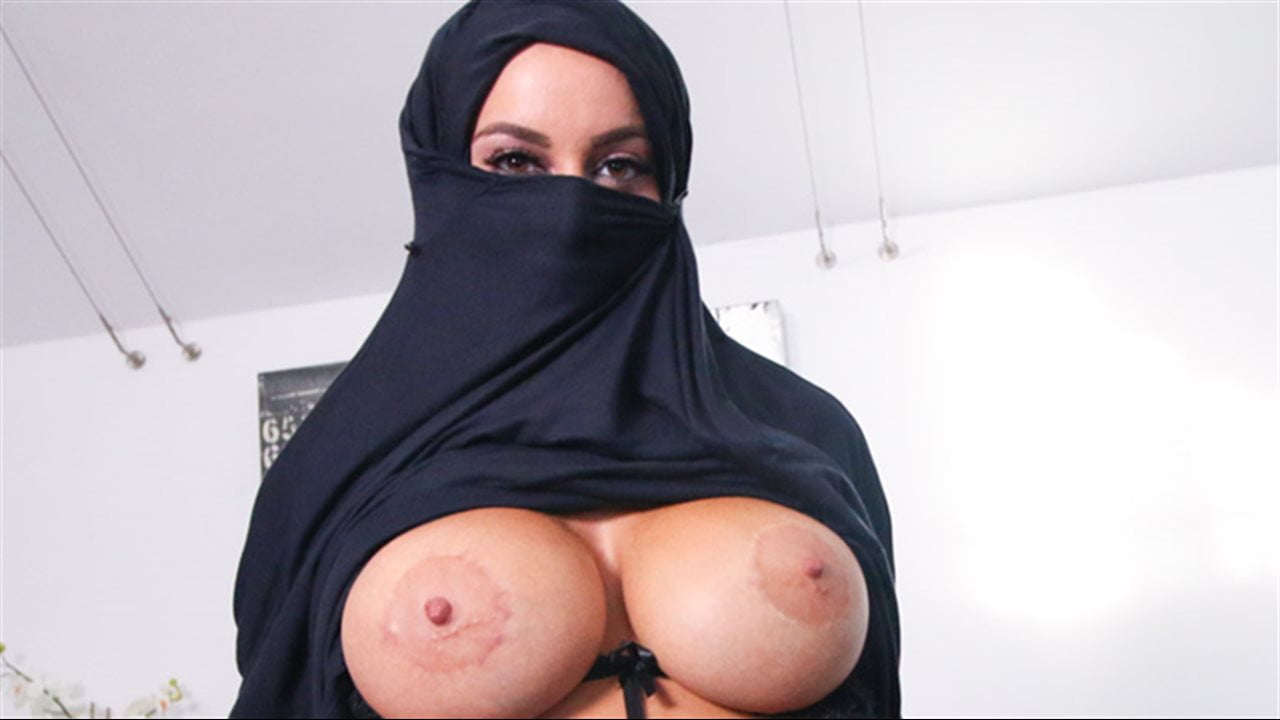 Victoria June is a wedded arabic hottie who can no longer be held back from her sexual desires. Her husband rarely fucks her and is always commanding her to wear her hijab, even when they go to bed! She wants to expose her sexy body to a real man who knows how to pleasure her. This is where her husbands partner comes in. They had met briefly and Victoria gave him all the signs that she needed that good dick. She would even make him videos of her exposing her gigantic breasts for him. It was a while before they got together in person again, but when they did they get down and dirty rather quickly. Victoria first revealed her ass to him. It was perfectly plump. He was the second man to ever touch it. Victoria then placed her cock craving mouth on this mans penis. This was a forbidden act, but long awaited to be performed by Victoria. She was a natural cocksucker. Before long her entire body was exposed and her nearly virgin pussy was being pounded into a precious pulp. Victoria was finally free! She would have to burn her cum soaked hijab and make sure her husband never found out of this, or else...
Our President has been known for some unsavory actions. This might be by far the worst leak of reputation damaging content to date. After a long day on the links President Trump gave his adult star confidant Alexa Grace a tour of his massive weekend home. IT WAS HUGE! They had to be swift as fake news media was all over the place trying to catch a scoop. Alexa was told to wait in the masters quarters for him until he was ready for her. He entered the bedroom in his tattered tighty whiteys ready to be spanked like the big whiny baby he is. This is one experience he would definitely not be posting about on social media. He had this sweet young starlet suck on his cock then spread her legs wide open for that Presidential Penis. Trump was not the best fuck, but hey a cocks a cock! He could barely hold his load either. He broke one of his solid stances on the right to life after jizzing up a storm in Alexa's tight pink pussy. He threw some cash at her and told her to just get rid of it. Not the most diplomatic solution, but hey at least he's making america skeet again! WARNING: THIS IS NOT FAKE NEWS.
Once Giselle Palmer verified her age and identity, we were pretty much ready to dive in to this chick head on. She had huge tits, a phat ass, and a beautiful smile. Her pussy was as soft as jersey knit sheets and her mouth was warmer than a perfect summer day. She knew how to work that throat too. Her pussy was just the right fit for our producers cock, and he loved every second of pounding that precious cunt. She swallows jizz like a real champ too! What site should we shoot her for next? a comment below and tell us what you think :)