Latest updates featuring Hope Harper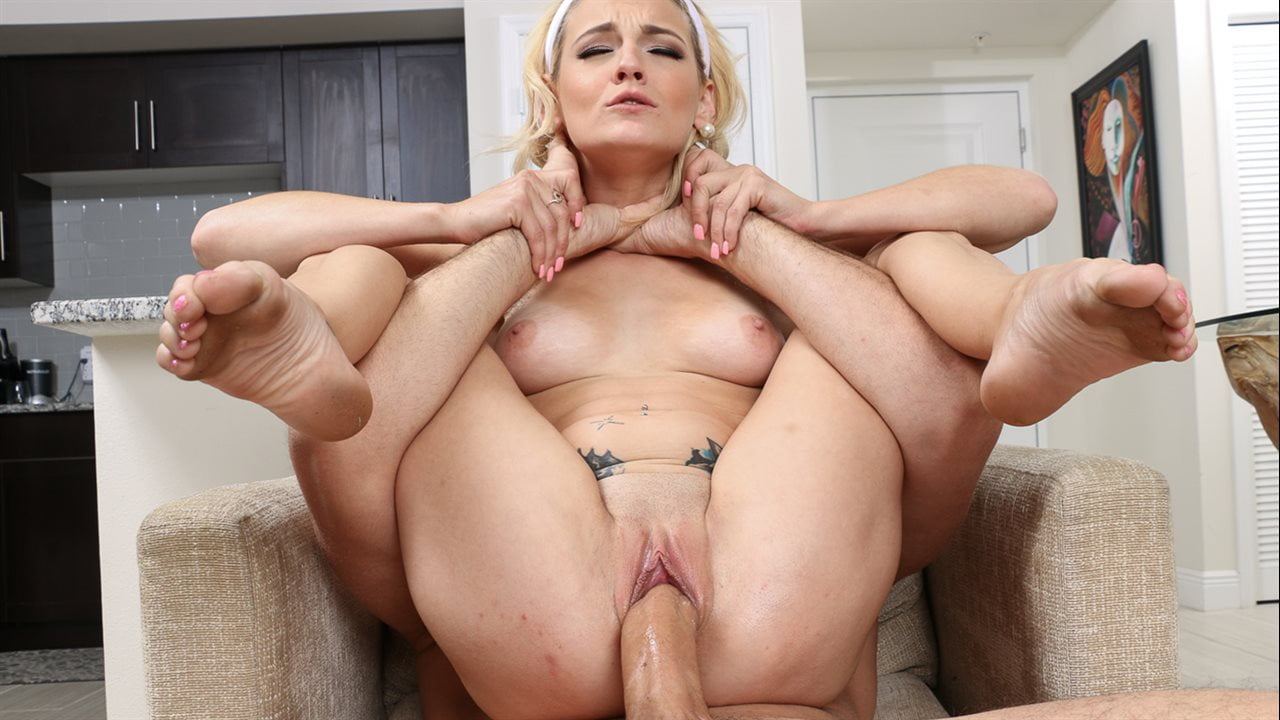 Sean has been waiting all day for his package. He seems super excited about it. What could it be? He brings the box inside and starts to tear it open. Its his brand new life like Hope Harper doll! Sean unpacked her immediately and checked out her specifications. She was barely five feet tall, full of energy, and quite the hottie. With his remote in hand, Sean powered her on and her first words were are you ready to fuck?! Sean undid his pants and let this tiny doll get to sucking. She was preloaded with lots of sexual know how, the only thing she was not loaded up with was big hard dick. Sean had to check every hole for quality, and started with her mouth. It was perfectly moist, then he stuck his cock in her pussy. Damn that shit was soft, and he could even pause her while he fucked to shut her up, which is a way better feature than any real woman has ever had. He concluded his initial product test with a phat jizz shot to the face. Good thing these dolls are self cleaning! LOL



I was chilling walking around the community complex and I spotted the sexiest chick I've seen in a while. She looked a little distressed so I sat beside her to see what the problem was. She was busy on the phone giving hell about finding someone to fix her washer and dryer but had no money. The nice guy that I am, I felt a little sorry for her and decided to help her out. After a little persuasion that I was the right man for the job, she finally caved in and we went back to her place to see what was wrong. Just so happened she wasn't very bright and the fix was pretty easy. After I diagnosed the problem she felt bad she didn't have any money to repay me so she resorted to the next best thing. And I sure as hell didn't turn her down! I fucked Hope Harper every which way and her dick sucking skills were phenomenal! I left a happy man my friends and Hope's pussy was definitely pleased!
Hope Harper's mom pimps her out to pay the bills. Hope does it with a smile on, cause she loves cock like you read about. We decide to pick up this hot little trailer trash piece of ass and see how much she really loves dick. Of course we paired her up with Rico Strong (Cockzilla himself) to see if she can take that Monster Cock. After a bit of struggle, hope began to love that big black cock. So enjoy as Hope Harper pays the bills one big black dick at a time.
Hope rides her bike home and finds Ryan in his bathrobe jerking his dick. He walks in on her in the bathroom and has her suck his cock right there on the toilet! She goes out to the patio where he proceeds to fuck her deep for the first time. She quickly gets into it and rides him long and hard until he busts his nut inside her teen pussy twice!