Latest updates featuring Lola Foxx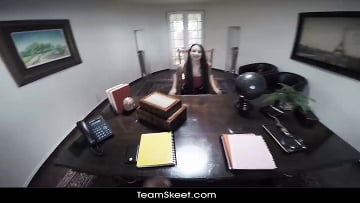 16th December
- So Lola came in today to interview for my personal assistant job. I took a brief look at her resume before she came in and got a real good look at her
body when she was in front of me. Lola has some nice thick thighs and a big ass hiding under her skirt and I couldnt help but think of it while I was interviewing her. After getting through all of the bullshit questions I let her know that I will be in touch with her and thats when Lola started telling me about how much she REALLY wants this job. So I asked her flat out what she was willing to do to make sure she gets it - and she said anything! It wasnt long after that and Lola was on her knees in front of me with a mouth full of my cock! It was clear Lola wanted the gig when she spread herself across my desk and spread her legs wide open for me to see her tight, shaved, pussy! For being a good sport I sprayed Lolas ass with my jizz and even threw her a little cash advance! See you on Monday Lola!
...Read More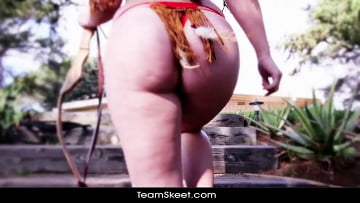 27th November
- Its been a while since we last saw Lola Foxx and we couldnt be happier to have her on Teen Curves! This big bootied vixen got all dolled up for us on
this turkey day and threw on her best Thanksgiving day costume for us to fuck her in! Brick was ready to get the festivities started with our very own Nava-hoe and Lola got down on her knees and down to business - swallowing the pole whole! Watch as her insanely tight teen pussy grips onto the cock and as her huge ass-cheeks completely engulf the rest! Lola knows how to work her ASSets and she bounces her meaty backside on the meat like a veteran. In the end, Brick pulled out his turkey baster and glazed that ass with his ball sauce! If youre thankful for Lolas ass this holiday - let us know below!
...Read More