Latest updates featuring Marissa Mae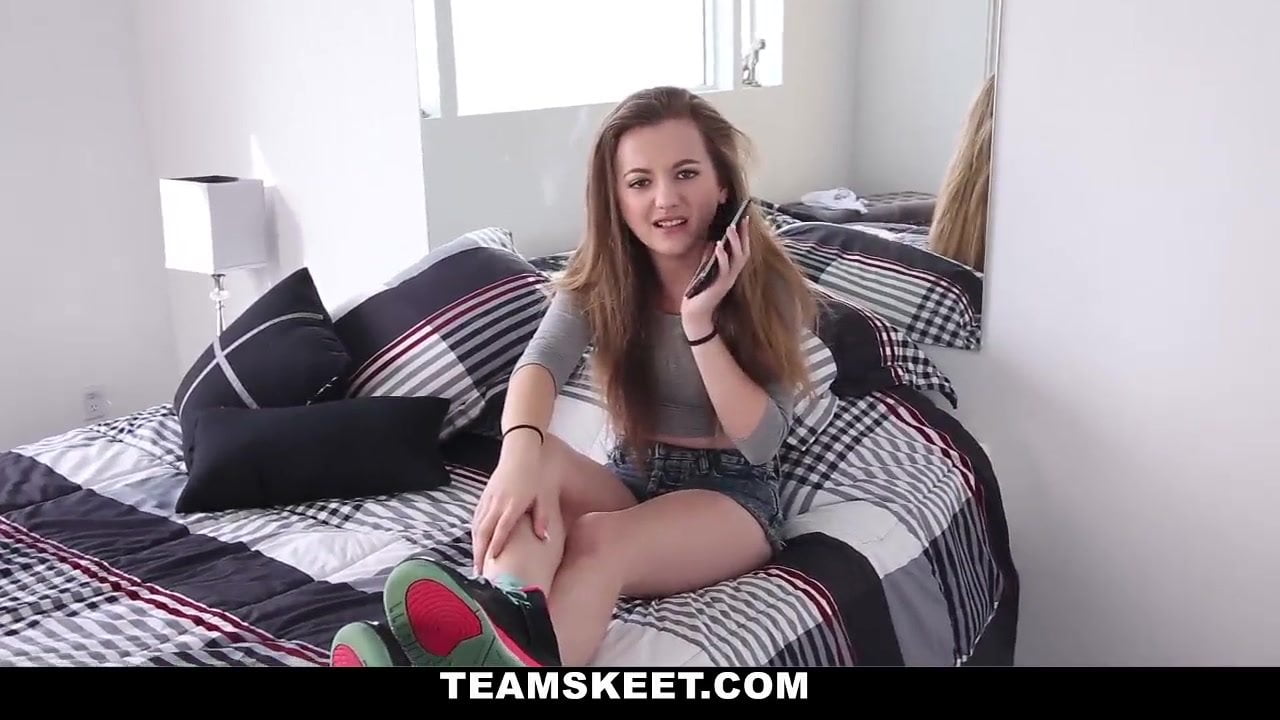 My step sister Marissa is a bad girl - I caught her skipping school when I got home from work. And whats even worse is that I had her report card which had terrible grades on it. It was payback time! Marissa has always been a brat to me and now she was finally begging me not to show her mom. She was in a position where she was fucked and had to do whatever I wanted. I told her to get on her knees and she obeyed - slurping on my meat until I told her to take her panties off and get on the bed. I filled Marissas tight teen twat with my massive rod! I told her Id get rid of all the copies I made of her report card if she let me cum in her pussy and she agreed. My dick exploded inside her and her pussy leaked with jizz!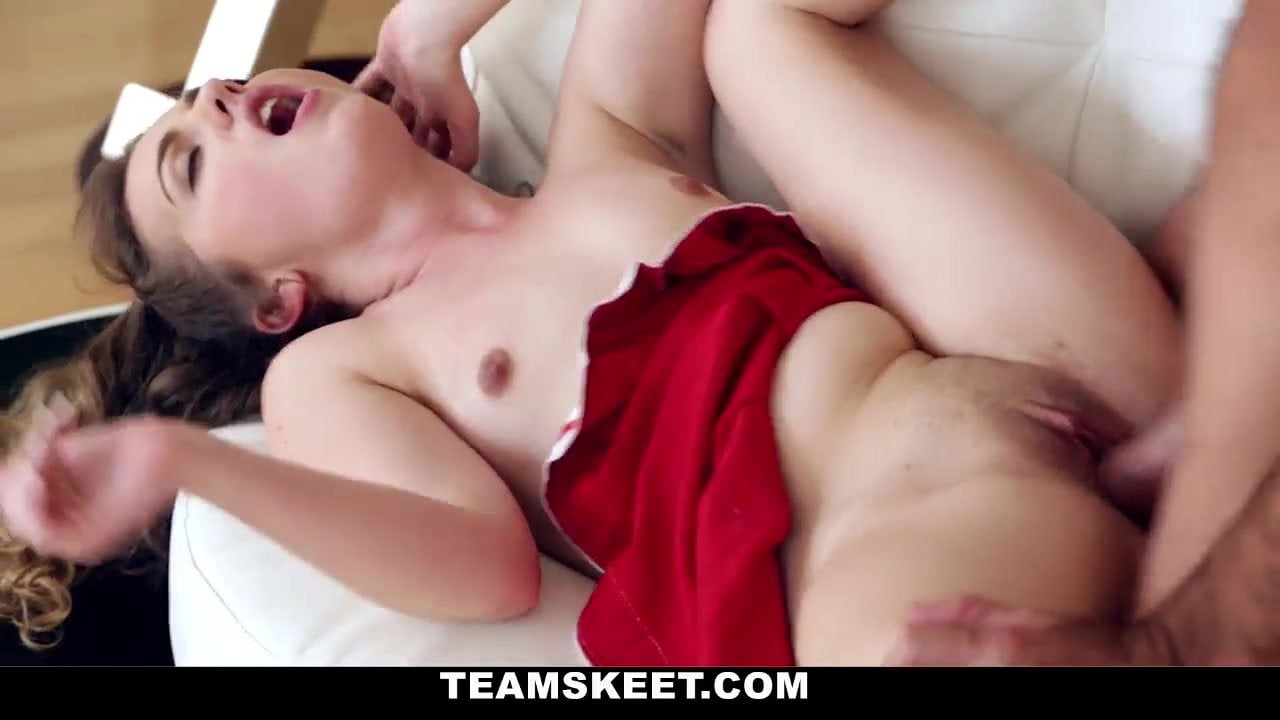 Marissa Mae is getting a ride home from her cheerleading coach when she invited him into her house to talk about whos going to be the captain of the cheerleading squad. Talking isnt what she had in mind though - she takes off her panties and jumps on his lap and immediately takes out his dick! At first he pushing Marissa away but as soon as her little mouth touches his cock he doesn't stop her! She sucks, deepthroats and strokes it until she finally hops on his rod and starts riding him in three different positions! Talk about school spirit! The coach lays Marissa on her stomach and destroys her from behind before dumping his load all over her face! Im sure shes going to be cheerleading captain after that!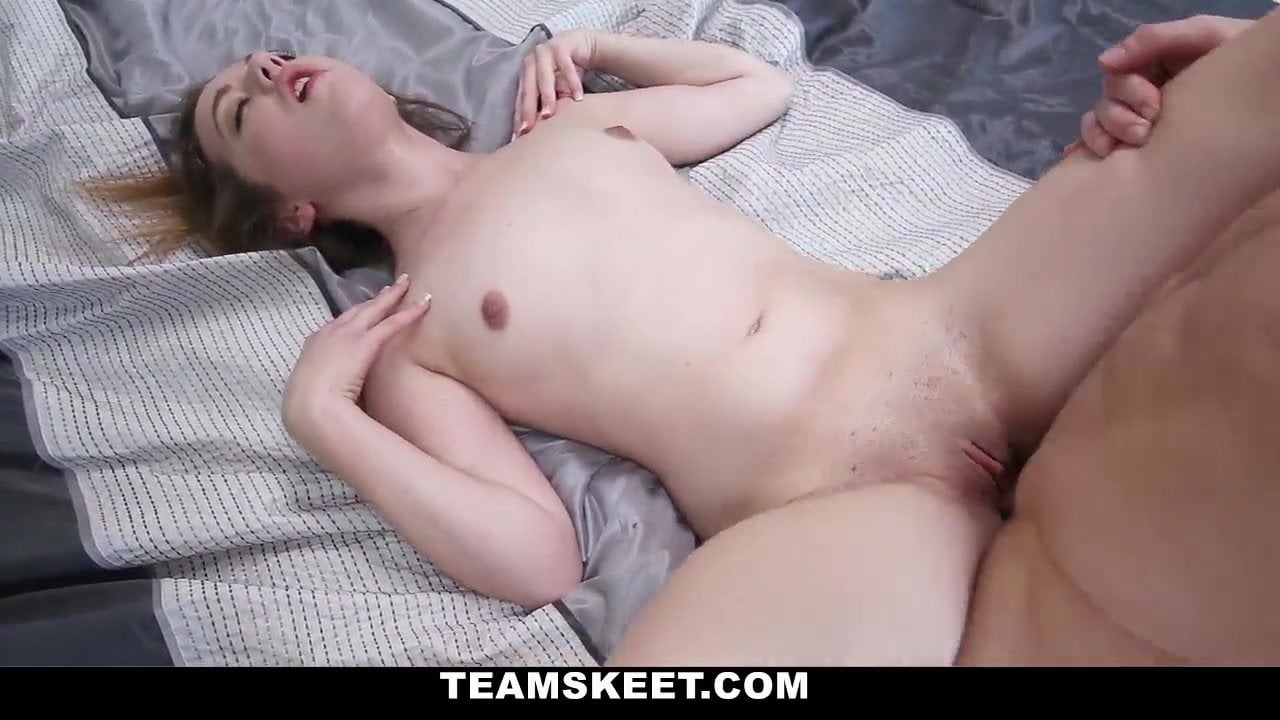 Marissa is a tiny little thing and while sleeping over at her boyfriends house she woke up early, like she always does, to get in her morning workout. She didnt want to wake him, and she knew that his dad was awake because he was drinking the night before, so she decided to stretch in his room. After a brief chat about her and his sons sex life he took notice of Marissas perky tits and round ass and before long tiny Marissa was slurping on some daddy dick! He grabbed her and fucked her like a real man - causing her to moan and whimper with pleasure shes never felt! Marissa really wants to keep it in the family and this so called dirty slut wants daddy to nut in her clam! He does and the mayo drips out of her like a waterfall. It must suck to be her boyfriend...