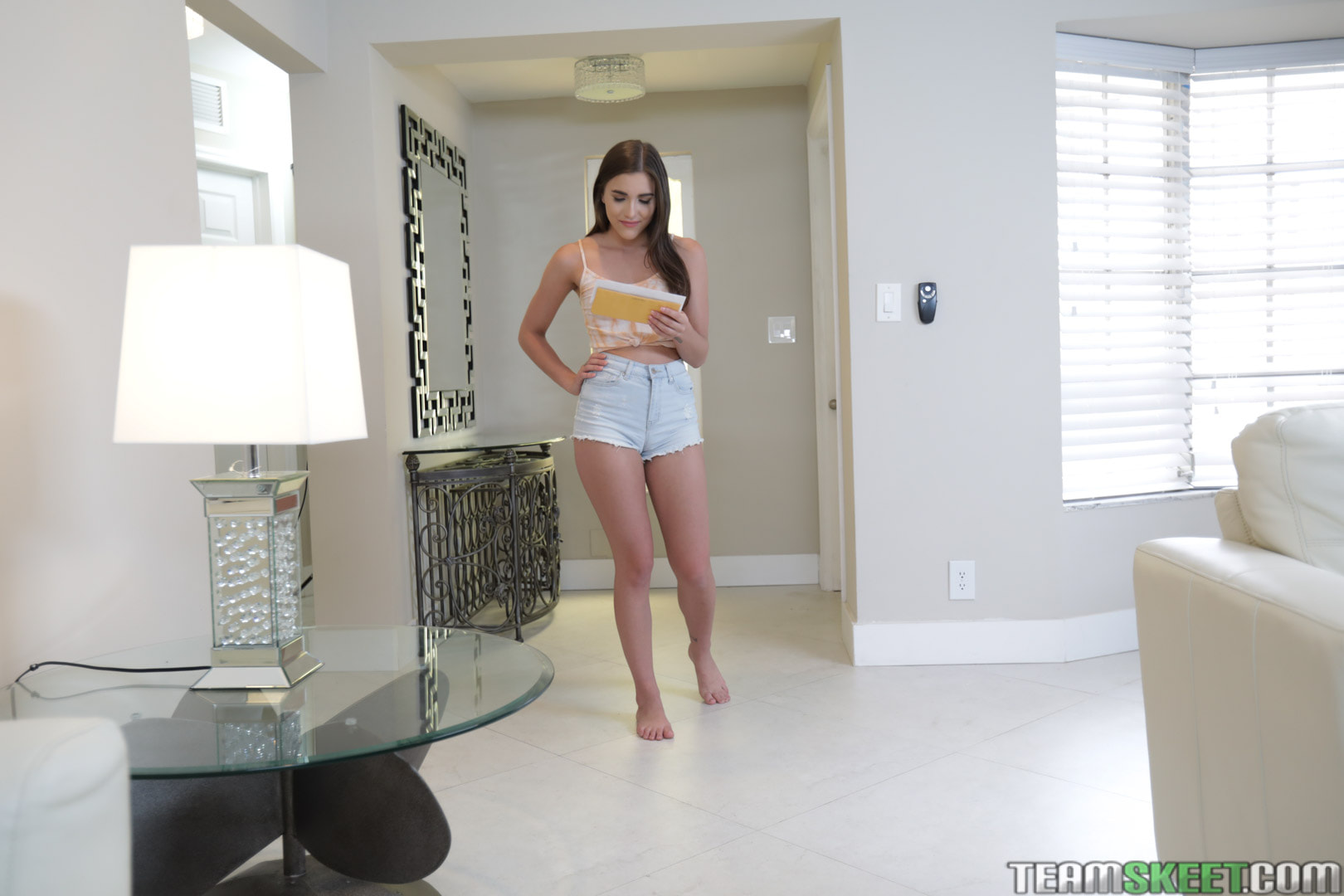 Released : August 29th, 2018
Tags : Brunette, Doggystyle, Indoor, Long Hair, Missionary, Natural Tits, White, Lingerie, Small Tits, Spanking, No Condom, Jeans, Creampie, Cowgirl, Boy, Girl, Pornstar, College, Straight Hair, Green Eyes, Skinny, Slim, Medium Ass, Smooth, Bald Pussy Hair, Innie Pussy, Light Skin, Tank Top, Panties, Shorts, Bra, Bare Foot, Professional Production, Reality, Cinematic - Story, 3rd Person Narrative, Home, Bedroom, Fingering (pussy), Kissing, Reverse Cowgirl, Medium Height
Male Models : Brick Danger
Getting into college is one of those things that seems like the biggest deal in the world when you are a teenager. So, when Jessica Blues boyfriend gets into college, she wants to celebrate with him. The only problem is, she did not get in. She decides that to cheer herself up she is going to get an academic dick down. She waits for her boyfriend with her ass out on the bed, beckoning his boner inside. He shows up and fills her vacancy, no holds barred. She takes his cum-filled graduation cap in her acceptance envelope and orients him to the inside of her great hall. She cries cum inside me as he glides in and out on a sheen of post acceptance glory. But after he fills her up, she starts fingering herself, saying she wants to get pregnant! I guess she has to keep her man somehow! What do you think about Jessicas devious plot? Let us know in the comments!