Latest updates featuring Angel Del Rey
Angel Del Rey is a teeny tiny arab girl with rebellious tendencies. Her boyfriend is a huge horndog and is always hounding her for naked pics throughout the day. She usually does not do those kinds of things, but she decided to lift up her hijab and send some nudies. Her boyfriend got an instant erection and had to go see her right away. Within minutes Angel was propositioned to fuck. She had been hoping to save her virginity though. Her boyfriend then utilized his poophole loophole. Angel was in! Before she knew it she was sucking his cock, getting her pussy vigorously rubbed, squirting all over the place, and getting her tight asshole plunged like a clogged pipe. This helped Angel retain her virginity and also avoid the possibility of a pregnancy! She made extra sure of that by swallowing his load that way jizz would not even get close to her pussy. We like the way this girl thinks!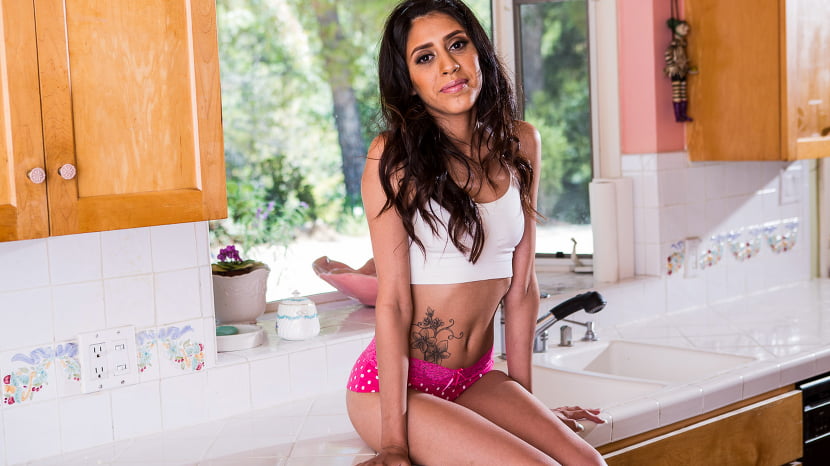 Angel has always had a crush on her step dad. One day he had plans to go out with Angels mom, so Angel called her mom and told her that he went out with his friends. When her step dad got home he was pissed that the plans were cancelled and decided to take a nap - thats when Angel came in and took out his cock and started sucking while he was still asleep! The next morning they were talking in the kitchen and he was telling her that he was having sex dreams about her! Next thing we know Angel is on her knees slurping on his massive cock! Petite little Angel gets completely destroyed by her step dad and gets a load of his cum in and around her mouth!


I met up with this sexy Latina girl at the beach. She was interested in doing a shoot with Jmac because she loveed big dicks. Angel is from Mexico, she is 21, and is super fine. She was excited to get some dick and the beach wasn't cooperating with us, so we headed back to the house to get her on some serious dick. She already knew Jmac was packing some heat, so they didn't need much introduction. After a couple kisses she was flashing her pussy. Jmac dove right in and ate it up. After some sucking and blowing, she gave us a little more teasing and took off her clothes to reveal her tight little package. She sat on a cock that was bigger than her forearm. She took it very well and loved it. He pussy must have been a real tight squeeze on his dick because he kept a steady pace. After she was tossed around, Jmac jizzed all over her entire body from the pile driver position.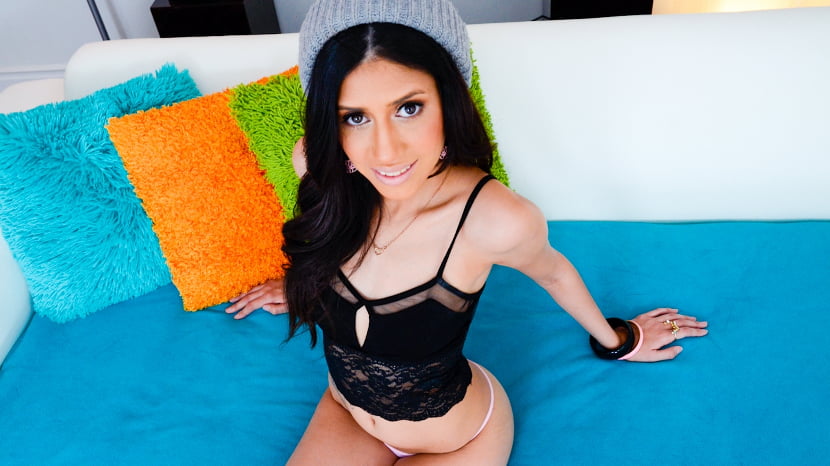 Sweet, doe-eyed Angel Del Rey, a skinny, all-natural cutie, is eager to get started on her nasty anal scene with well-hung director Mike Adriano. This tiny Latina goddess wraps her lips around the director's dork, gagging submissively and drooling all over his pole in a wet, slobbery blow job. Mike pumps his member inside her pussy as she messily explodes with a squirting climax! He stuffs her tight ass with throbbing meat until it's totally wrecked and gaping, then lets the dirty girl clean him ass-to-mouth. After a session of intense sodomy, Angel sucks out Mike's spermy load.
Angel came home and got right to trimming her bush and getting it ready for her guy. She sent him a couple of pictures after she made sure it was just right. She called him up right after because he was taking way too long to get home. He told her over the phone that he was going to make a bush sundae. He showed up with whipped cream and some cherries and laid her down on her back gently. He carefully sprayed the whipped cream on her hairy mound and topped it off with a cherry. The anticipation had Angel going crazy. He dove mouth first right into that delicious dessert and made her go crazy. Angel returned the favor by blowing him and fucking his brains out.