Latest updates featuring Bruno Dickemz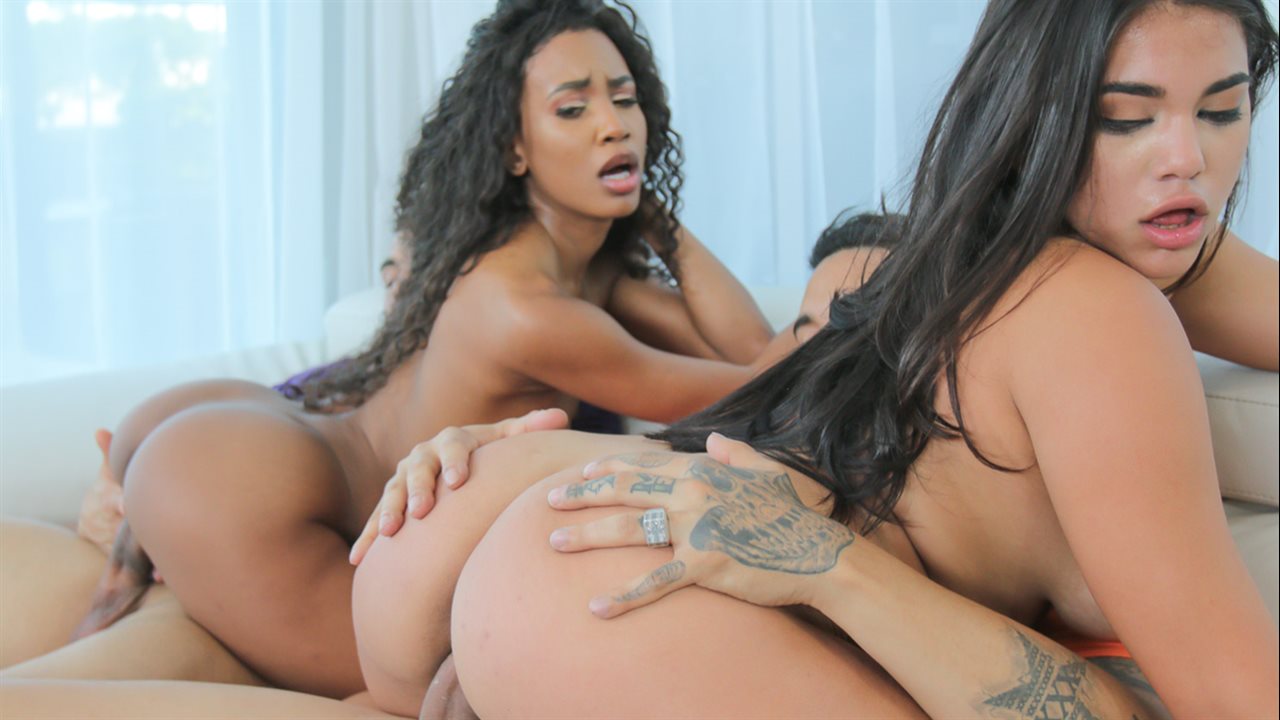 Demi Sutra and her BFF Julz Gotti have a lot in common. They are both sexy latinas...with some broke ass dads. But not too broke to play poker, apparently. Their dads get along and that is a good thing because it lets Demi and Julz commiserate over their poverty together. While complaining over their need for new shoes, the girls hatch a plan and sweet talk their way into their dads poker game. Inexplicably, Demi suggests strip poker and nobody objects. After a few winning hands however, the girls luck begins to turn and they lose the shirts off their back. Literally. Their dads decide to double down the ante, plopping both their wallets down on the table. If the girls want a new wardrobe, they can earn the money the old fashioned way, on their hands and knees. They take turns fucking each others daughter, and the girls are hungry for some dick. They get their pussies filled and then their assholes. Their dads are really glad they snuck across the border to build this new life with their daughters. And the girls are just grateful for the chance to earn money sucking cock so they can afford new shoes. God bless America.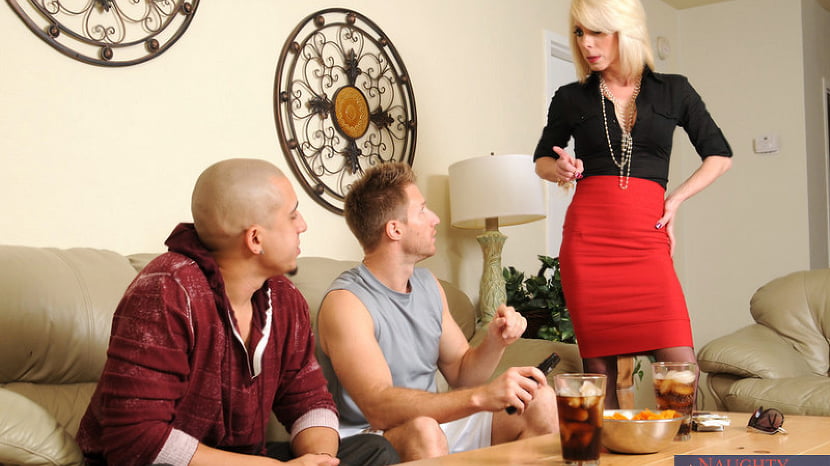 Jodie Stacks needs to get a lot done for the dinner party she's throwing tonight, but when she gets home her son Levi is still sitting on the couch. He's watching the game with his buddy Bruno, but Ms. Stacks sends her son out to go pick up the deli tray she needs. While he's out and about, Bruno sticks around and delivers the blonde MILF the meat she really wants ... his big dick in her hot pussy!