Latest updates featuring Sabina Rouge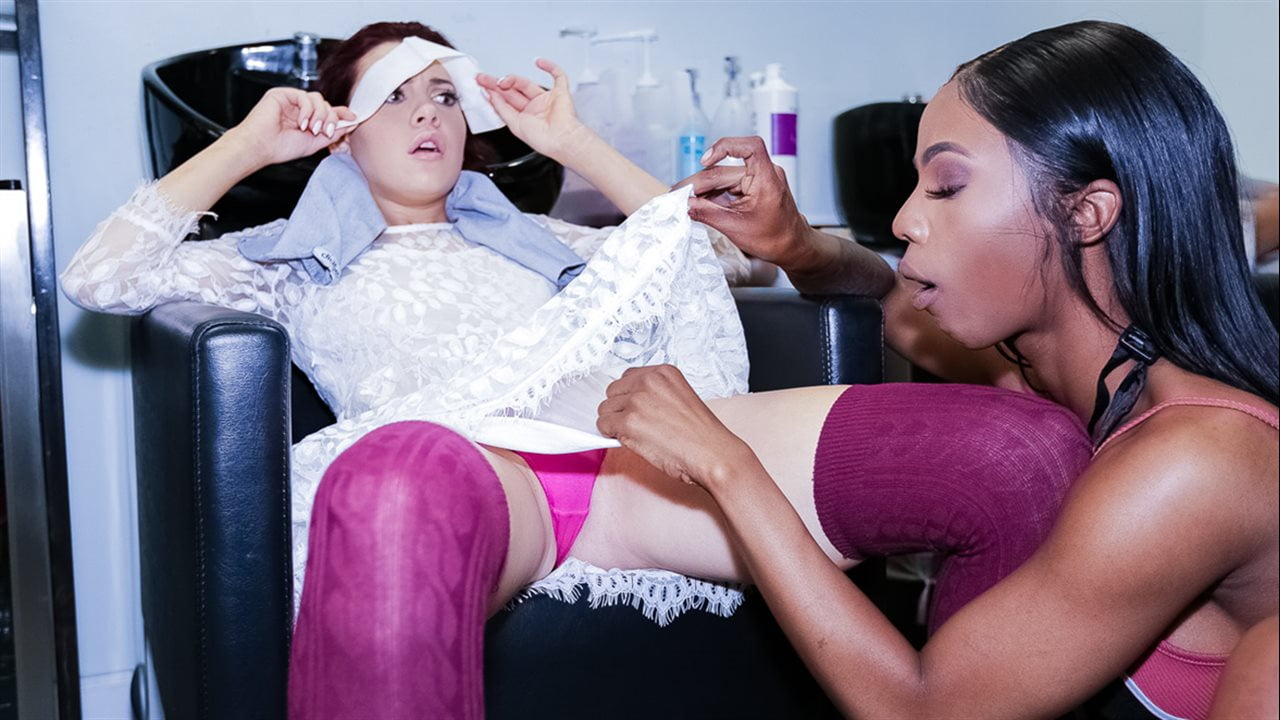 Sarah Banks is a smokin hot stylist who owns her own salon. When Sabina Rouge comes in for a shampoo and a blowout, she gets more than she bargained for. Sarah is washing out Sabinas hair and her big round tits are hanging right in front of Sabinas face, a breath away from her lips. She tells Sabina that the shampoo comes with a complimentary massage, and the lady in the chair next to them does not notice when Sarah parts Sabinas legs and slides her hand up her skirt, down the front of her panties. Sabina starts to resist but Sarah is relentless. She pulls down Sabinas panties and starts playing with her meat curtains. Sabina has clearly seen her fair share of cock but today is different, today its all about pussy. Sarah strips out her smock and climbs on top of Sabina buck ass naked. The lady in the chair next to them must have slipped into a light coma because no amount of pussy licking and moaning is enough to get her attention. Sarah gets in the chair with her legs to the ceiling and Sabina devours her sweet dark mound, fucking her with her warm, pink tongue. And all that hard work pays off because when Sarah comes, she gushes like a geyser, cumming all over the chair and floor.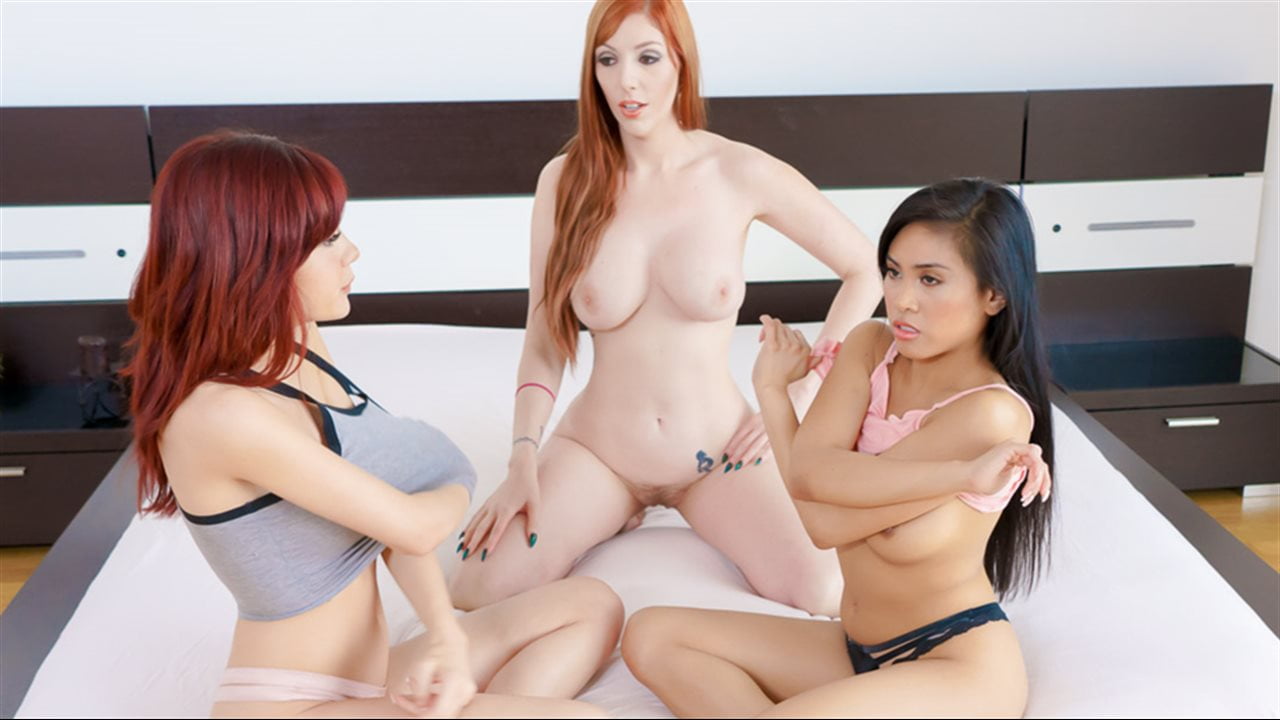 Sabina Rouge is constantly bullied by her stepsister Ember Snow. She always calls her a baby and steals her food. She is such a bitch. One day Sabina realized that even though they were both super tiny, Sabina was just a wee bit bigger than Ember. She decided today that enough was enough. Sabina pushed Ember onto the couch and told her that today would be the last day that she deals with her shit. The girls got into a huge fight until Ember began to pussy out and called their stepmom Lauren Phillips over. Lauren decided it was time to punish the girls so they would finally learn their lesson. The girls got their bootys spanked and their twats twiddled. The girls were then taught how to share by using a double headed dildo and both getting pleasured from it. Sometimes sex is all you need!



Dressed to impress in a miniskirt and high heels, Sabina Rouge is begging to be seduced. Her fair skin and red hair will catch your eye as she slips out of her clothes, and her big nipple boobs will captivate your attention. The show will continue as she grabs a glass dildo and shoves it deep in her bare snatch.