Latest Updates from Team Skeet (Page 33)


The hot and tight snowbunny Sierra Nicole was bored in her hotel room on a rainy day and decided to order a massage from room service! Her masseur Jax showed up pretty quickly, and boy was he fine. That tall dark man looked like he really knew how to handle a woman, and only time would tell if this was true. Jax offered that she could keep her robe on and he would work around it, but Sierra wanted him to see what she was working with. Jax was in awe, he never saw such a stacked white girl before. Sierra made the next move by letting Jax know if her panties were in the way he was free to remove them. This is where things started getting sexual. Jax started rubbing Sierras pussy then had her suck on his huge black cock. Jax continued to harcore fuck her on the massage table, Sierra was in black cock heaven. Ironically enough, the masseur was the one that got the happy ending for this massage! Talk about unexpected….
Dolly Leigh is a sexy teen babysitter who doesn't mind doing a few extra chores around the house. While she was finishing the dishes, she accidentally got a piece of silverware stuck down the drain! She tried her best to fish it out, but she just ended up getting her hand stuck. Mr. London saw what was going on and rushed to her rescue. They needed to lube the drain with some skin juice, and Mr. London knew exactly how to conjure some up. A nice session of fucking Dolly's hot pussy on the kitchen counter left Mr. London's cock ready with a whopping load of his magic skin fluid. Too bad Dolly didn't realize she could just open her hand and get free. She would have been left with a lot less work and a lot less of a jizzy facial!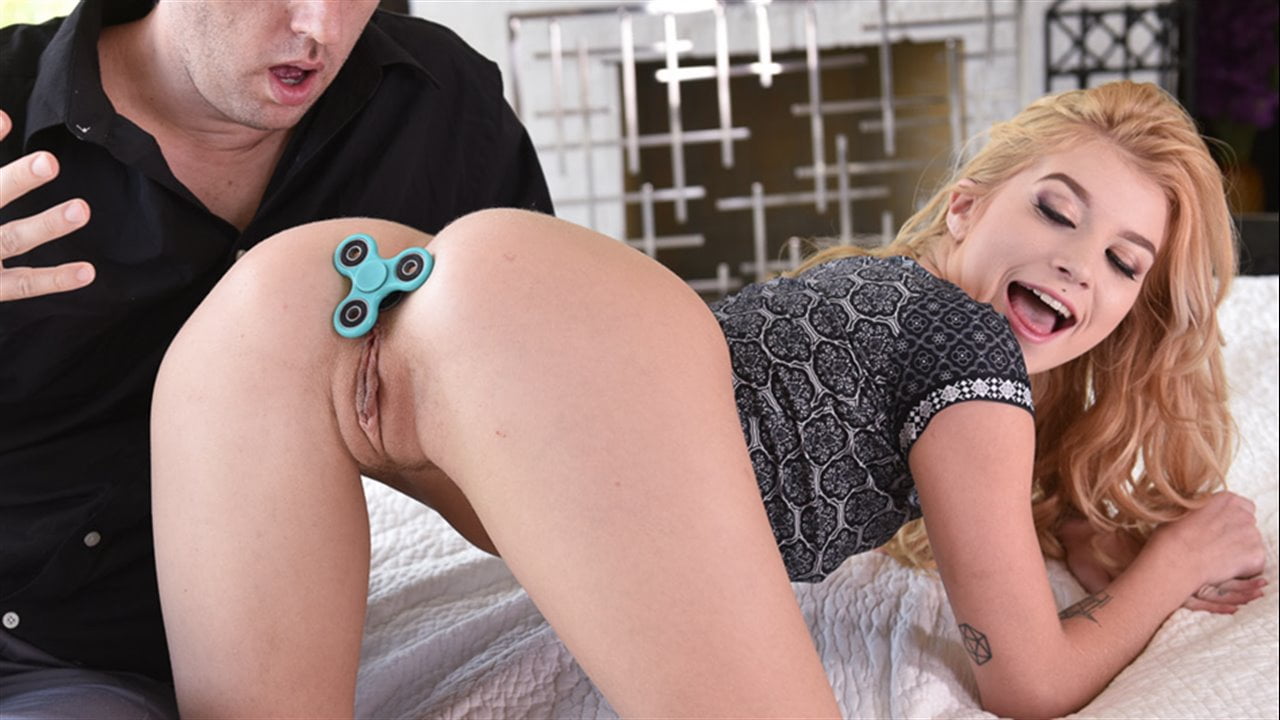 The hot blonde teen Arya Fae was beyond excited for her package to arrive. What could it be? Nothing other than a fidget spinner ass plug of course! Arya was sick of getting bored from traditional anal training, so she wanted something that it would make it more fun. She ran right up to her room and ed the plug and gave it a spin! That spinner put us in a trance. The only thing that pulled our attention back was Arya's lovely pussy. Arya was so caught up in her spinner that she didn't realize her dad was watching her. He didn't really understand what was going on, but he was glad to fuck her pussy while he watched it spin. This one of a kind novelty turned into an all out sexual bonanza! And we found out something amazing. Lube your fidget spinner with a dab of jizz and watch it spin three times as fast! Yes that really just happened lol.